Dr. LLoyd Glauberman – Resilience – The Power To Bounce Back HPP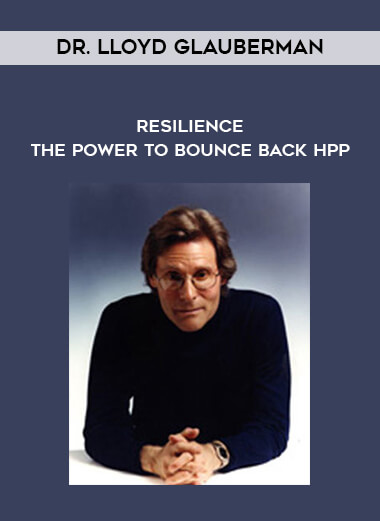 Salepage : Dr. LLoyd Glauberman – Resilience – The Power To Bounce Back HPP

How do you get your body, mind and spirit to bounce back? How do you set the right pace so that you don't get burned out in the first place?
Dr. Lloyd's Glauberman's revolutionary HPP technology programs your unconscious mind to develop the necessary skills to cope with life's ups and downs. Resilience helps you organize your thoughts, feelings and actions. This places you in a relaxed, energized and centered state – ready to tackle all of life's challenges. This program also contains Hypno-Meditation, a second hypnotic technology that bolsters and supports you conscious mind's decision making capabilities and coping skill.s
This program does all the work for you. There are no journals to keep or tasks to do. Just sit back, put on the headphones and listen to the multiple hypnotic format. The changes you experience will be spontaneous and fluid as you seamlessly integrate these new healthy patterns into your life. Inner obstacles and bad habits will disappear, allowing your true potential to emerge.
Give yourself the tools and technique to make it to the finish line every day with Resilience.