Dr. Robert O. Young – The pH Mirade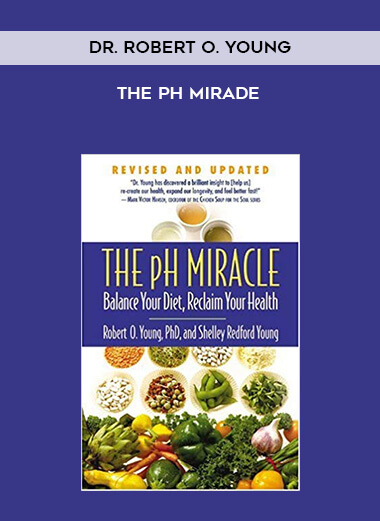 Salepage : Dr. Robert O. Young – The pH Mirade

Never again count calories, fat grams, or meal quantities! Say goodbye to fatigue, poor digestion, excess weight, aches and pains, and illness. Say welcome to increased energy, mental clarity, improved general health, and a trim, lean figure. What is the key? The pH balance of your blood is critical to your health.
This creative, tried-and-true food plan may work with your body chemistry to revive and preserve your health. Certain meals can help you reach the ideal 80/20 balance of an alkaline and acidic environment. Reveal the mysteries of:
Breakfast, the low-carb, high-fiber meal that will be the most significant adjustment;
The cleanse is a liquid detox that helps to restore digestion and metabolism while also ridding your body of dangerous germs and yeast.
Alkaline foods such as tomatoes, avocados, and green vegetables, as well as how to combine them with moderately acidic foods such as fish, grains, and fruits to produce delectable and delightful meals;
Supplements: how to choose, shop for, and determine the correct dosage for you;
Water, the all-important drink: how to ensure it's safe, pure, and sufficient.
Learn how to balance your life and nutrition with The pH Miracle's tremendous health advantages.