Dylan Werner – Quest For The Press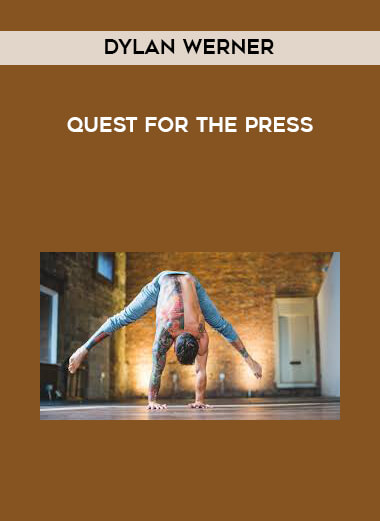 Salepage : Dylan Werner – Quest For The Press
This 30-day plan will teach you how to press to handstand. This intelligently-developed program contains over five hours of videos to help you harness the strength, flexibility and control needed to elevate yourself through a series of different press handstand variations.
Each of the unique 26 videos in this series provides practical, step-by-step instructions and progressive routines to help you succeed in your quest. We begin by focusing on the essential foundations of a press handstand, including strength and flexibility in the wrists and hamstrings. First, elements of balance and control are introduced, showing you how to develop greater body intelligence and mastery. You are guided through easy-to-follow progressions that break down each variation so you can experience multiple ways of pressing. As you advance farther into the program, more challenging skills are introduced and you will implement the strength, flexibility and confidence required to leverage the body from earth to sky.
Understanding that not all our bodies and ways of learning are the same, a variety of approaches are woven into the programming. We use a chair, yoga blocks, and sometimes a wall so you can experience and understand the sensations of pressing, weight distribution, pelvic movement, and lift that will later make you successful in your handstand press.
Without proper guidance, the quest for the press can be an especially daunting journey. But with the appropriate tools, techniques and instruction, the journey can be shortened dramatically. However, these skills mean nothing without dedication and perseverance. So let's dig deep and do this together. I look forward to guiding you!
BODY PARTS
Core
Wrists
Shoulders
Hamstrings
EQUIPMENT
Yoga Blocks
Wall
Chair