Earth Study Discern Truth (Second Edition) PDF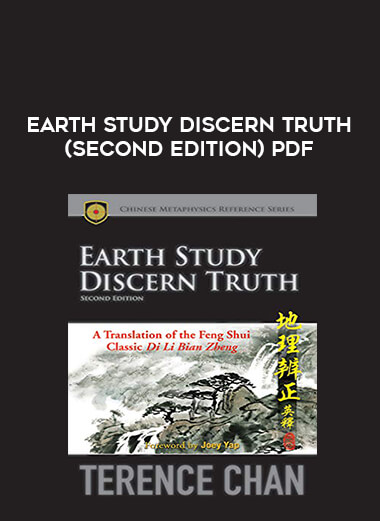 Salepage : Earth Study Discern Truth (Second Edition) PDF

Made available to the public for the first time, a full version English translation of Di Li Bian Zheng, a Qing dynasty Feng Shui classic written by Grandmaster Jiang Dahong.
This complete version presents key ideas from the San He, San Yuan and Xuan Kong Da Gua schools.
* Green Satchel Classic
* Green Satchel Preface
* Green Satchel Profound Sayings
* Heavenly Jade Classic
* All Heaven Treasure Shining Class
Written by famous Masters Yellow Stone, Zeng Wenchan and Grandmaster Yang Yunsong, with explanatory comments by Grandmaster Jiang Dahong and Master Jiang Yao.
Earth Study Discern Truth provides a verbatim translation of the classic with:
* Original Chinese script (~29,000 characters)
* Romanized transliteration (pinyin)
* Easy-reference line numbering (4,800 lines)
* Extensive footnoting (900+ footnotes)
* Appendices, plus a 24-page topic index.
This book serve as an important source of information for intermediate-level students, academic researchers, and aspiring practitioners of Feng Shui.