easy way to learn arabic (basics)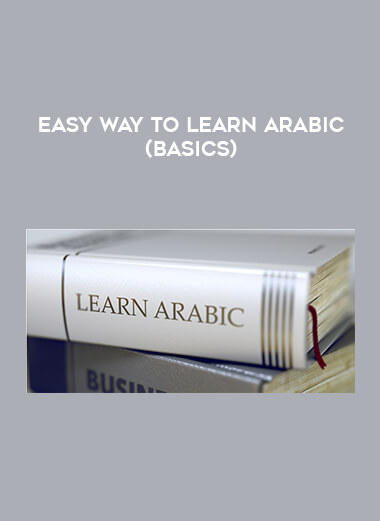 Salepage : easy way to learn arabic (basics)

The Arabic language is not simple to learn, but it depends on how you study.
This course will teach you a lot in a unique approach that I feel will be extremely beneficial to you.
Improve your Arabic and start speaking with greater confidence and diversity!
This program includes:
Pronunciation improvement classes
Most popular greetings in grammar classes
Songs with numbers
Vocabulary improvement classes
Lectures are improved by speaking and listening.
Future updates – this course will continue to expand and increase PDF files and MP4 videos so that you may learn anywhere, at any time.
and much more
Each component focuses on a certain aspect of the course so that you may master it and speak Arabic more properly.
If you wish to speak Arabic more clearly, sound more native-like, or just take your Arabic to the next level, this course can help you make some steps towards your goal, and subsequent courses will push your level further and higher.
What are the prerequisites?
a desire to improve your Arabic by practicing
What will I get from this course?
Increase your confidence and clarity when speaking Arabic.
Use the target Arabic with care.
Recognize the areas of Arabic that must be mastered in order to become more proficient.
Learn more about Arabic and how it works.
Who is the intended audience?
Take this course if you wish to improve your Arabic pronunciation, grammar, vocabulary, speaking, and listening skills.
If you wish to sound more natural, take this course.
If you wish to improve your Arabic, take this course.