EBOOK Qi Men Dun Jia Destiny Analysis Joey Yap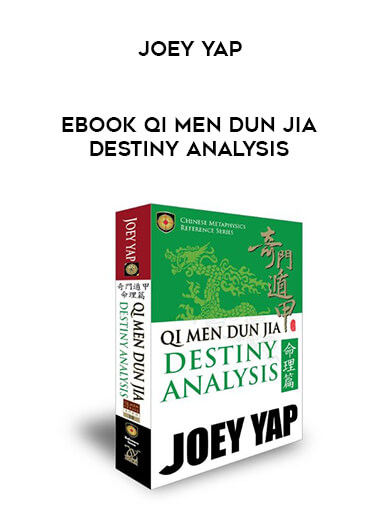 Salepage : EBOOK Qi Men Dun Jia Destiny Analysis Joey Yap

format ebook : .pdf
size: 53MB
Breaking Down the Destiny Code, Qi Men Style
Qi Men Dun Jia Destiny Analysis is a very complex system. But in this book, the entire system is simplified to create a "look-up-and-refer" style format where you can immediately dive down to the core of analyzing a Qi Men Destiny Chart – hassle-free. Whether it is on Personality, Career, Business, Relationship, Family, Health and Academic Pursuits – this book contains all the necessary information that helps to unravel the burning questions about your future.
What You`ll Learn
Essential reference for Qi Men Dun Jia – Destiny Analysis method
The history of Qi Men Dun Jia and its application then and now
The representation of the Ten Stems as Life Stems
The 8 Doors Analysis based on combo with the Ten Life Stems
Astrological forecast on various life aspects, including one's personality, career path, business luck, academic achievements, health and relationship outlook.