EBOOK Qi Men Dun Jia Evidential Occurrences Joey Yap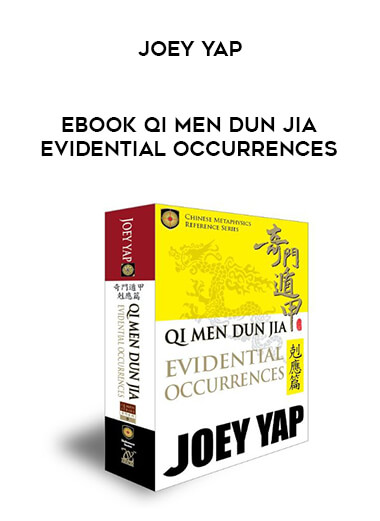 Salepage : EBOOK Qi Men Dun Jia Evidential Occurrences Joey Yap
Qi Men Dun Jia Evidential Occurrences
Evidential Occurrences is one of the most mysterious and fascinating subjects of Qi Men Dun Jia. For the first time, you will be able to access the knowledge of the secretive Fa Qi Men school of Qi Men Dun Jia through this comprehensive guide on the subject. Exercise your creative thinking and judgement while interpreting the cryptic signs of Qi Men Evidential Occurrences.
What You`ll Learn
The definitive Qi Men Dun Jia Evidential Occurrences reference book
Learn about the history of Qi Men Dun JIa, its original usage and how it can be utilized in a modern context.
Quick references on the traditional texts of Evidential Occurrences and how to interpret what you see in the modern context.
Essential interpretation techniques on 'evidence' observations based on the Qi Men hour.