EBOOK Qi Men Dun Jia The 100 Formations Joey Yap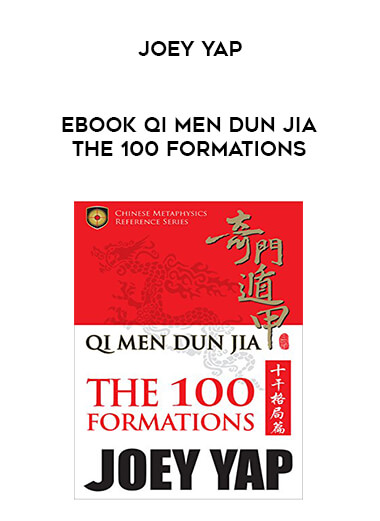 Salepage : EBOOK Qi Men Dun Jia The 100 Formations Joey Yap

format ebook : .pdf
pages : 257
What You'll Learn:
Essential and complete reference for the 100 Stem Formations.
The original Chinese classical texts and their transliteration and interpretation for each of the 100 Formations.
An easy to reference format of every combination and their interaction with the 8 Doors.
Excellent reference companion for genuine enthusiasts, students or professional practitioners of Qi Men Dun Jia.
Chapter Highlights
Part One: Brief Introduction to Qi Men Dun Jia
Get to know the fundamentals to Qi Men in this integral section of Qi Men history, methodologies and applications.
Part Two: The 100 Formations of Qi Men Dun Jia
Explore the 100 most popular Structures known in the study of Qi Men Dun Jia