Ecom Dudes Academy – Complete Latees Training + Webinar Workshop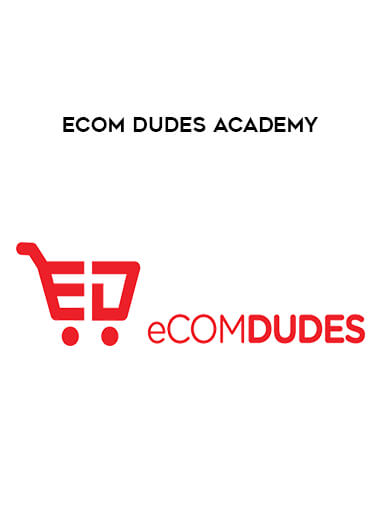 Salepage : Ecom Dudes Academy – Complete Latees Training + Webinar Workshop

Dan Dasilva's latest course E-Com Dudes or Dropshipping Academy Course, teaches students how to find hot products that's currently converting well on Facebook and then duplicate other's success by finding your own supplier that can source very similar product and begin marketing the product yourself.
Dan also has other courses as well
7 Figure Academy – His FB ads course
100K Blueprint – how to run FB ads -> Funnel -> email marketing – > offer
Influencer Marketing Academy – How to reach out to people with millions of followers and work out deals where they promote your brand for you
Social Marketing Mastery – Seems like another FB ads course
Some of these above courses seem to teach very similar things.
Its obvious these are some of the tactics he used himself to sell his courses.
The problem with most newbies starting out is that if you don't have a product that converts high and has a high enough price point, most of these tactics will fall flat on its face because it's not cheap to utilize all of these paid advertising tactics.
Notice how many of these coaches don't teach how to generate free traffic, which is the #1 form of marketing out there. It'll always be better than paid traffic because its true residual income.
People don't teach it because they think its too difficult to generate organic traffic. Most of them don't know how to do it well themselves…