Eddie Bravo Building An Empire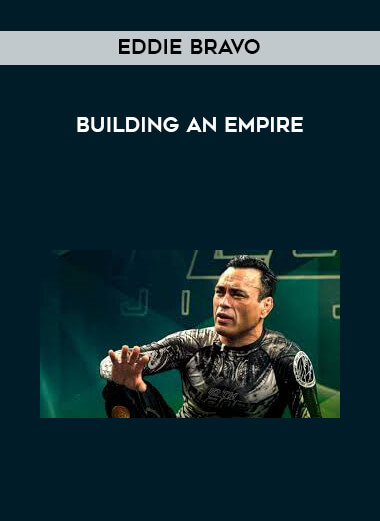 Salepage : Eddie Bravo Building An Empire
Episode Synopsis: Ground-breaking technical innovator Eddie Bravo is known as having revolutionized the way we think about no-gi jiu-jitsu. As he explains in Part 1 of our feature documentary 'Building an Empire', his obsession with jiu-jitsu had an unusual origin – everything began while he was pursuing a music career in Los Angeles in the early 90s.
Discover why he went all-in on jiu-jitsu and find out how his dreams came true in an episode that reveals a side of Eddie Bravo few people have ever seen.
Eddie Bravo: Building An Empire (Episode 2)
Feb 20, 2016
Episode Synopsis: Musician, martial artist, revolutionary thinker and iconoclast, Eddie Bravo's contribution to jiu-jitsu is something that cannot be denied. Yet as he explains, he faced nothing but negativity following his breakthrough at ADCC in 2003.
Moving from the music studio to his Los Angeles-based gym, the headquarters of his 10th Planet Jiu-Jitsu team, episode 2 of Building an Empire gives us an insight into what really drives Eddie Bravo.
Also, find out what Eddie really thinks about his infamous rematch with Royler Gracie.
Eddie Bravo: Building An Empire (Episode 3)
Feb 29, 2016
Episode Synopsis: Episode three of our Eddie Bravo documentary series 'Building an Empire' takes us behind the scenes of EBI 5 as we follow 10th Planet stars Denny Prokopos, Nathan Orchard & Lila Smadja through the ups and downs of a dramatic night of no-gi submission-only competition. 
With access like you've never seen before, go up close and personal with some of the most exciting competitors in the sport.