Eddie Bravo Building An Empire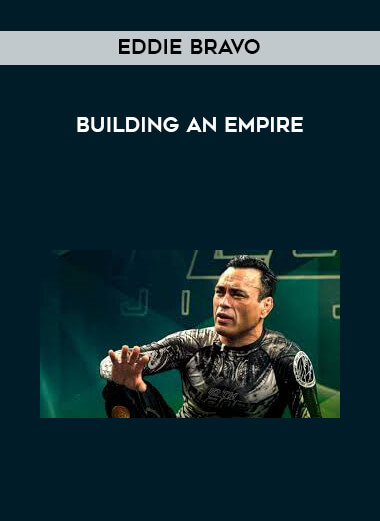 Salepage : Eddie Bravo Building An Empire
Eddie Bravo, a groundbreaking technical innovator, is credited with revolutionizing the way we think about no-gi jiu-jitsu. As he reveals in Part 1 of our feature documentary 'Building an Empire,' his love with jiu-jitsu began in the early 1990s, when he was pursuing a music career in Los Angeles.
Discover why he went all-in on jiu-jitsu and how his aspirations came true in this episode that shows a side of Eddie Bravo that few have seen before.
Eddie Bravo's Empire-Building (Episode 2)
Feb 20, 2016
Eddie Bravo's influence to jiu-jitsu is undeniable. He is a musician, martial artist, revolutionary thinker, and iconoclast. Yet, as he says, after his breakthrough at ADCC in 2003, he experienced nothing but hostility.
Episode 2 of Building an Empire takes us from Eddie Bravo's music studio to his Los Angeles-based gym, which serves as the headquarters for his 10th Planet Jiu-Jitsu team.
Discover Eddie's true feelings regarding his infamous rematch with Royler Gracie.
Eddie Bravo's Empire-Building (Episode 3)
Feb 29, 2016
Episode Synopsis: Episode three of our Eddie Bravo documentary series 'Building an Empire' follows 10th Planet talents Denny Prokopos, Nathan Orchard, and Lila Smadja through the ups and downs of a tumultuous night of no-gi submission-only competition at EBI 5.
Go up up and personal with some of the sport's most thrilling athletes, with unprecedented access.