English Fluency Development Program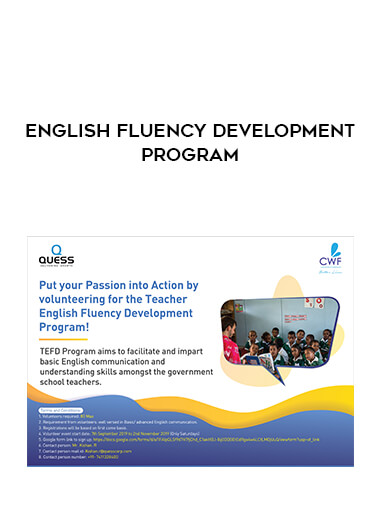 Salepage : English Fluency Development Program

In this course, you will be able to speak with 10000+ Americans to improve your Fluency, remove hesitation, and improve your Confidence easily. The International Marketing method has been used here to keep you motivated(Earn while you improve your Fluency). The best thing is that you'll be able to learn and sell affiliate products/digital products that will keep you motivated.
Try pitching the affiliate products/Digital services to people here in the USA and for this put your consistent effort for it. If you crack a sell, you are in Win-Win situation; if not, you'll improve your Fluency at least.
This course also helps you to learn Pronunciation, Intonation, Phonetics, Plosive Consonants with the American accent.
You can do here multiple times trial and practice. Nobody makes you feel embarrassed. You can do the practice for Fluency from any part of the world.
Who this course is for:
All the beginner learner of English looking for an improvement in Fluency
Candidates looking for an in-house practice for Fluency in English
People having hesitation and less confidence in speaking English
People willing to improve their English-pronunciation, accent, intonation etc. in a natural way
A great course for those who need practice for TOEFL & IELTS to pass their certification Exam
IELTS/TOEFL Students for Speaking and Listening part