English for Beginners: Learn English with Native Teacher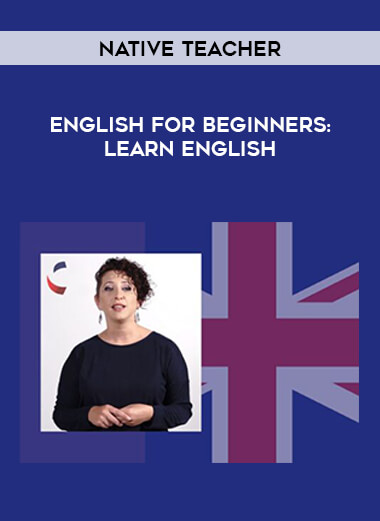 Salepage : English for Beginners: Learn English with Native Teacher
Genre: eLearning Video | Duration: 121 lectures (3 hour, 48 mins) | Language: English
Learn Basic English in an easy and interesting way. Practice spelling and pronunciation with a native speaker teacher.
Basic communication in English in everyday situations.
Vocabulary and grammar in real-life situations.
You will be able to talk about your family, profession and personal life.
You will practice correct pronunciation with native speaker of English and correct sentence construction.
You will develop excellent understanding and listening skills for this level.
You will learn to communicate talking about time, prices, numbers, giving information about phone numbers, bank accounts etc.
You will practice how to ask for information using grammatically correct questions.
You will learn a lot of adjectives witch will help you to describe and compare people, feelings, places and events.
You will be able to talk about continuous actions, habits, routines and actions from the past.
You will learn more than 1000 common words and phrases.
Requirements
For best quality of reception you need good laptop, a tablet or a phone with good speakers or headphones for correct pronunciation.
No previous knowledge of English is necessary.
For good results It is advisable to spend 30-40 minutes every day in order to have continuation in the learning process.
Your easiest and fastest way to learn English from zero to hero.
At the end of this course, you will complete the A1 level. You will learn very useful and everyday phrases.
Why our course is better than the others:
You will learn to read and write not only speak.

In our course, you will practice pronunciation with a native speaker.

Around 2000 words will help you to communicate freely and confidently at a beginner level in English.

The whole course is in English only and all the time you have a chance to repeat words/phrases after the teacher.

You also be able to talk about the present and past activities.
Who this course is for:
This course is suitable for students with no previous knowledge of English.
Age limit older than 10. Note: Those under 18 may use the services only if a parent or guardian opens their account, handles any enrollments, and manages their account usage. As such, any subject matter-oriented towards young students must be clearly marketed to parents and guardians who will be supervising their learning.
People who are highly motivated to learn English for different needs (travel, work and study).
People who want to study English with a native speaker.