Entering Investment Banking – Learn the Skills & Get the Job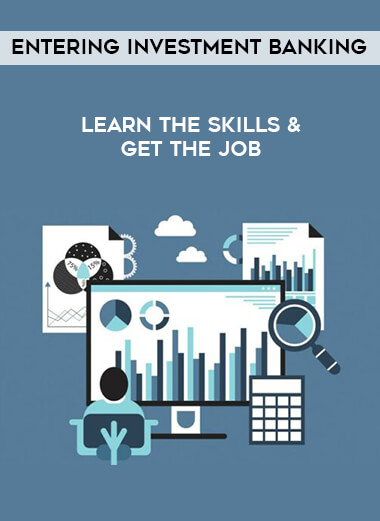 Salepage : Entering Investment Banking – Learn the Skills & Get the Job

Let me start with two facts.
Fact number one is that the most common fee scale for an investment bank on a merger deal is based on the Lehman 5-4-3-2-1 formula, which means that 5% is paid on the first million dollars of the sale price, 4% on the next million, 3% on the third million, 2% on the fourth million, and 1% on the amount over $4 million dollars. For major transactions, the costs are less than 1% of the deal's value, which is still a substantial sum of money.
The second reality is that going public may be highly expensive. Costs vary, but on a $150 million stock issuance, costs might reach 10%, without considering internal expenditures such as management time. Some expenditures, such as the cost of Securities and Exchange Commission compliance, are continuing.
I'm sure you've had a lot of questions by now.
Why is investment banking so profitable? Why do investment bankers need a top-tier education, perfect grades, and highly competitive business analysts to execute their jobs? What exactly is investment banking? Is it an investment? Is it financial?
We'll answer all of your questions and teach you about the business of investment banking throughout this training session.
We'll go through industry lingo and explain what the sell side and purchase side are. What is the difference between investment banking, asset management, sales and trading, and hedge funds?
Following that, I'll guide you through several critical financial market concepts. I'm doing this because financial knowledge is vital not just for finance job seekers, but also for everybody who is in company or wants to start one. Understanding finance serves as a "reality check" for your company.
This course will apply to you whether you are looking for an investment banking career or you want to learn how to manage your money, become wiser, and more aware of chances in your life.
So, what are you holding out for? Let's get this party started.