Entwicklung heterogener Hochleistungsteams inkl. Shortbook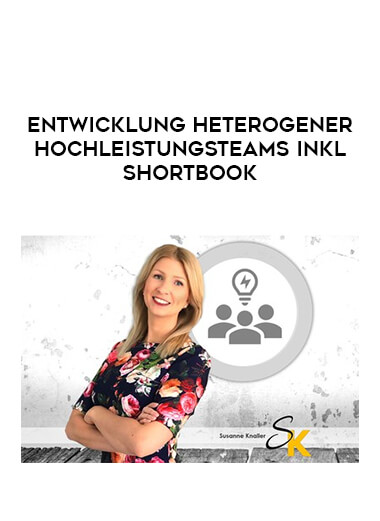 Salepage : Entwicklung heterogener Hochleistungsteams inkl. Shortbook
Total course duration: 90 minutes (about 45 minutes theory + 45 minutes practice exercises).
Intermediate level
In today's work environment, developing a team to achieve peak performance is a difficult task. Individuals, corporate structures, and work processes must all be profitable and goal-oriented, which necessitates a shift in leadership and the emergence of a new leadership culture. As a result, we focus heavily on the topic of developing diverse high-performance teams in this course. In this course, you will get the knowledge necessary for contemporary and successful team development as a leader.
Nota bene: Dieser Kurs wurde in HIL-Format erstellt (HIL = High Intensity Learning) – Ziel ist es hierbei, in kurzer Zeit die am Lernprozess beteiligten Hirnareale maximum zu beanspruchen, um somit Wissen intensiv aufzunehmen und zu verarbeiten.