Erle Montaigue – Sudden Violence Vol.1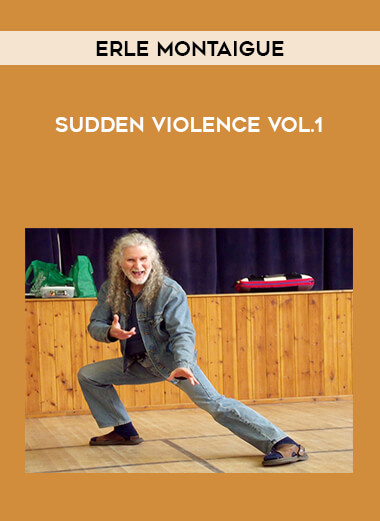 Salepage : Erle Montaigue – Sudden Violence Vol.1

The Montaigue Erle System Erle Montaigue demonstrates his "Sudden Violence" fighting style in this series. This series teaches the raw, lethal, and incredibly brutal fighting techniques required for any genuine combat. If you don't have 'Animal Violence,' you should get it "You will then lose. "Animal Violence" is not being "mad," for anger can only lead to failure. Fighting violence is a subconscious reaction to a survival circumstance in which we can enter the Reptile Brain region of our brain subconsciously in order to live in the same manner that any animal does.
On the other hand, "Sudden Violence" teaches us how to heal since all of the criteria for self-defense utilizing "Sudden Violence" are also prerequisites for healing others and healing ourselves. Erle demonstrates the pure mechanics of violent combat, demonstrating extremely hazardous and aggressive fighting ways and never giving a sucker an even break! If you can strike him once, punch him 10 times more! Erle demonstrates some of the 'centrifugal' Sudden Violence tactics on this recording in two pieces. These will be continued in volume two, followed by the 'Straight Line' approaches.
Although straight line techniques are circular, they incorporate extremely modest circular motions and are thus more difficult to master than solely centrifugal methods. You can't learn the Erle Montaigue technique of 'Sudden Violence' without some Dim-Mak understanding, thus Erle additionally explains exactly what spots you're striking and the right directions and pressure (typically full on!). Anyone may learn the incredibly street-oriented 'Sudden Violence' approach "Those who are familiar with the Internal Principles of 'Sung,' 'Fa-Jing,' and 'Continuous Flowing Movement' will learn faster. In many situations, these strategies have transformed stiffer martial arts into a more fluid system, which is what we need on the street to thrive. As is customary, this series is shot while Erle is in full teaching mode, allowing him to capture every last detail by observing what the pupils are doing incorrectly and correcting them on camera.
This series' book, 'Reflex Violence,' is also available online, along with Erle's other published works.
Level: Intermediate
Run Time: Approx 66 mins