Evermotion – Archmodels Vol. 235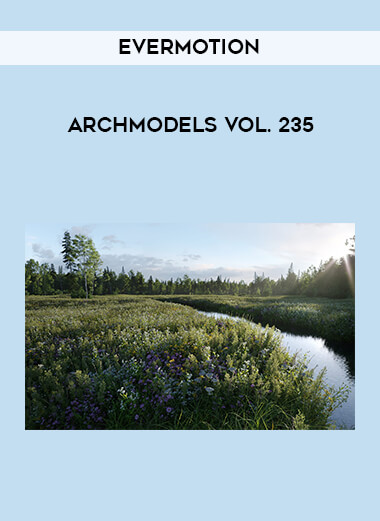 Salepage : Evermotion – Archmodels Vol. 235
Archmodels vol. 235 has 15 sets of 3D architectural models. This set includes low poly plant models (avg. 2000 tris) with 3d-scanned textures. Each set has at least three different plant variants. Small meadows with flower species such as Achillea, Daucus, Lotus, Cirsium, Cosmos, Aster, Erigeron, Conyza, Artemisia, Dactylis, and Solidago may be found here. All items are complete and ready for use in your visualizations. Each set has 80 unique models.
– The models shown were rendered in V-Ray using 3ds Max.
– No scenes are included.
– Look through the PDF catalog
– Download the free 7-Zip file archiver to unpack files.
NEW: You may now select the format you wish to buy: max, c4d, or fbx & obj. You may also purchase all of them by selecting the appropriate choices.
Formats available:
max
fbx
obj
c4d
Software
*.max – 2013 and up
R19 of Cinema 4D
Renderers
*.c4d Advanced Render
3.6 for VRAYforC4D
V-Ray *.max 3.6 or higher is required.
*.max – 5 Corona