Fabio Holanda – The Kimura Machine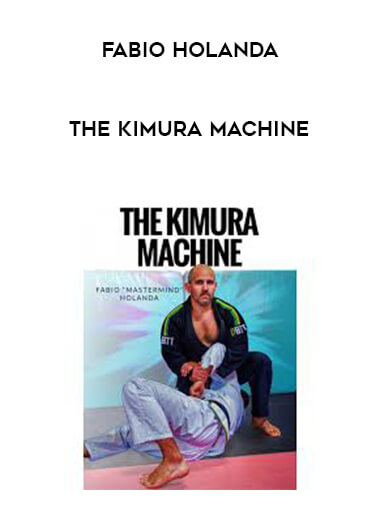 Salepage : Fabio Holanda – The Kimura Machine
Learn The Secret Kimura System This 38 Year Old "Chubby Guy" Uses To Catch Everyone He Rolls With – Including Shredded 25 Year Old World Champions! The Sheikh Of Abu Dhabi Even Flies Him Over To Teach At His Palace. 
Fabio Holanda  known as the Mastermind – has an entire system that you can use as your Get Out Of Jail Free Card while you roll. You can use it to sweep, finish or even get out of submissions.
You see Fabio has a little secret He has a move that he has mastered that allows him (at his advanced age and as someone who isnt exactly watching every calorie) to kill the younger guys. Fabio beats up on everyone and hangs very well with world champs. We recently watched him hang with a very famous world champion for 22 minutes and Fabio gave the guy fits. He does this all the time
He is so good at the Kimura that UFC Champions and stars likeGeorges St. Pierre, Murilo Bustamante and Patrick Cotetake his advice. BJJ Stars and legends like Rubens Cobrinha Charles and Leonardo Cascao Saggioro listen to him. Fabio is the worlds premier master of the Kimura.
DVD 1:
-kimura from bottom half guard 
-kimura from bottom half guard when opponent hides arm 
-counter to the counter kimura 
-arm bar bait -arm bar bait with arm bar finish 
-kimura off the knees to closed guard 
-kimura to arm bar from back 
-kimura sequence from the back 
-half guard to closed guard kimura 
DVD 2:
-kimura from top half
-kimura from top half when opponent blocks arm 
-strait arm bar from top half
-kimura from top half with step over 
-kimura with step over and roll 
-using kimura to pass and finish
-kimura as a double leg defense 
-kimura when opponent goes to back
-kimura from north south