Feng Shui – Earth Study Discern Truth (2nd Edition) by Terrance Chan Joey Yap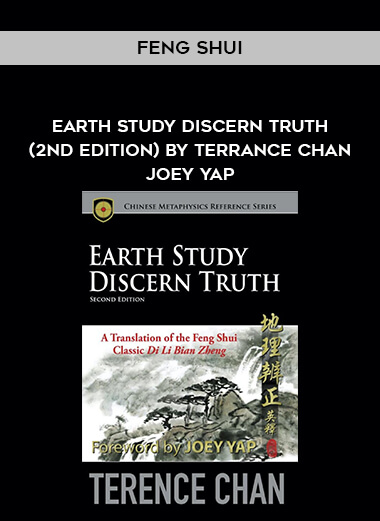 Salepage : Feng Shui – Earth Study Discern Truth (2nd Edition) by Terrance Chan Joey Yap

A Modern Rediscovery of Ancient Classics
Many current Feng Shui applications are based on notions and beliefs that date back to ancient writings. And Di Li Bian Zheng is one of the many who have withstood the ravages of time. This verbatim translation crosses the language barrier that prevents certain serious practitioners and students from expanding their knowledge in this extremely exact profession. What You'll Discover
The Romanized version of the ancient Chinese classic script.
An introduction to gaining more true Feng Shui knowledge from the classics.
The proper technique to gain access to the old text without having to go through page after page of opaque and unclear wording
Highlights from the Chapter
Green Satchel Classic, Book I
The original Qing Nang Jing was split into three sections called the top, middle, and bottom scrolls. This section contains the translated text.
Preface to Book II: Green Satchel
The original Qing Nang Xu was divided into numerous sections. Improve your comprehension by referring to the original text.
Green Satchel Profound Sayings, Book III
For your convenience, the translated Qing Nang Ao Yu is given in tabular style.
Heavenly Jade Classic, Book IV
Discover the actual meaning of Tian Yu Jing's text.