Feng Shui – San Yuan Dragon Gate Eight Formations Water Method by Joey Yap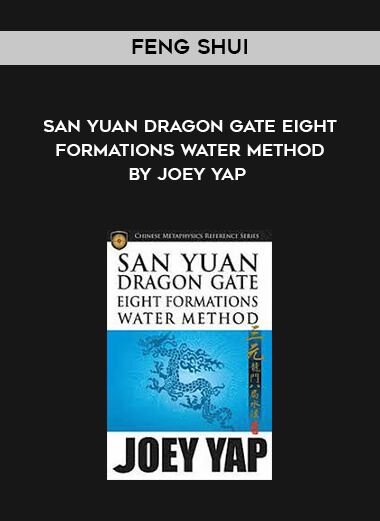 Salepage : Feng Shui – San Yuan Dragon Gate Eight Formations Water Method by Joey Yap

The core concept of the Dragon Gate Eight Formations is the use of Water formulae to find and build areas with exceptional Feng Shui attributes. This transliterated translation of an ancient classic of the San Yuan Long Men Ba Ju Shui Fa (Dragon Gate Eight Formations) illustrates the beliefs and theorems of all San Yuan Water Formulas, serving as a necessary reference for all students and practitioners.
What You Will Discover
The Dragon Gate's Eight Structures
Theorems and formulae that may be used utilizing San Yuan Water Knowledge in classics such as Dragon Gate Eight Formations
The key to effectively evaluating the San Yuan Water Formula
Highlights of the Chapter
Chapter One: Qian Formation
The process of Qian Formation is explained through diagrams and tables.
citations citations citations citations citations citations,
An examination of The Kun Formations and their many components.
Chapter Three: Li Formation
Learn all you need to know about Li Formation.
Chapter Four: Kan Formation
This section is centered on the Kan Formation and its numerous theorems.
Chapter 5: Zhen Formation
Deciphering the Zhen Formation might help you learn more.
Chapter Six: Xun Formation
A look at the Xun Formation study.
Chapter 7: Dui Formation
Learn more about Dui Formation using charts and diagrams.
Chapter 8: Gen Formation
The formula and theorem of Gen Formation are easily accessible.