Feng Shui – Water Water Everywhere – Advanced Level San He Water Methods by Hung Hin Cheong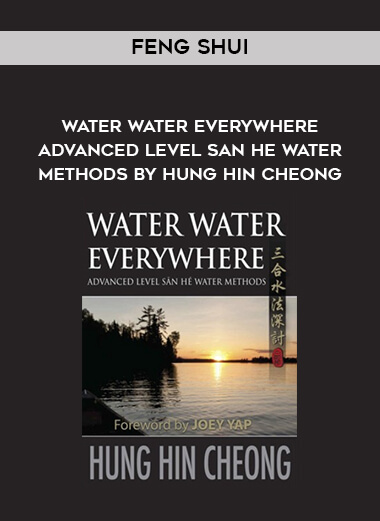 Salepage : Feng Shui – Water Water Everywhere – Advanced Level San He Water Methods by Hung Hin Cheong

Advanced Level San He Water Methods
In Feng Shui, Water is known to govern wealth. This book takes an in-depth study into the five different but well-known classical Water methods under the San He system of Feng Shui. It includes transliterations and thorough analysis on the ancient texts as well as commentaries and modern interpretations – rare information that is now made accessible and comprehensible for any Feng Shui student or practitioner today.
What You`ll Learn
The true origin and critical analysis on the classic poems of the five time-tested San He Water Methods.

The application and modern interpretation for each Water Method.

Enhance your knowledge to elevate your mastery in Water Feng Shui.

An important reference material for anyone serious about Classical Feng Sh
Chapter Highlights
Volume 1: Water Basics
Understand the fundamentals of Water Feng Shui and various Water forms.
Volume 2: 4 Major Water Structures
Explore the Four Major Water Structures Method by Che Ying.
Volume 3: Earthly Principles 5 Verses
Discover the Earthly Principles 5 Verses by Master Zhao Ting Dong.
Volume 4: Early/Later Heaven Water Method
An elaboration on the Early/Later Heaven Water Method by Master Ye Tai.
Volume 6: Assistant Star Water Method
A study on the Assistant Star Water Method by Gu Tuo.