Feng Shui – Water Water Everywhere – Advanced Level San He Water Methods by Hung Hin Cheong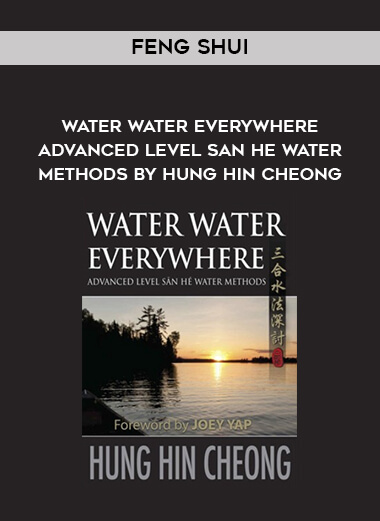 Salepage : Feng Shui – Water Water Everywhere – Advanced Level San He Water Methods by Hung Hin Cheong

San He Water Methods at the Advanced Level
Water is said to regulate prosperity in Feng Shui. This book delves deeply into the five distinct yet well-known classical Water ways of the San He Feng Shui school. It includes transliterations and in-depth study of ancient writings, as well as commentary and current interpretations – valuable material that is now easily accessible and understandable to any Feng Shui student or practitioner.
What You'll Discover
The genuine genesis and critical study of the five time-tested San He Water Methods' great poetry.
Each Water Method's applicability and current interpretation.
Improve your understanding to advance your Water Feng Shui skills.
A must-have resource for anybody interested in Classical Feng Shui.
Highlights from the Chapter
Volume 1: Water Fundamentals
Learn the principles of Water Feng Shui and the many types of water.
Volume 2: Four Important Water Structures
Investigate Che Ying's Four Major Water Structures Method.
5 Verses in Volume 3: Earthly Principles
Discover Master Zhao Ting Dong's Earthly Principles 5 Verses.
Volume 4: Heaven Water Method (Early/Late)
Master Ye Tai's elucidation on the Early/Later Heaven Water Method.
Assistant Star Water Method, Volume 6
Gu Tuo's research on the Assistant Star Water Method.