Feng Shui – Xuan Kong Da Gua Structures Reference Book Feng Shui – Xuan Kong Da Gua Structures Reference Book by Joey Yap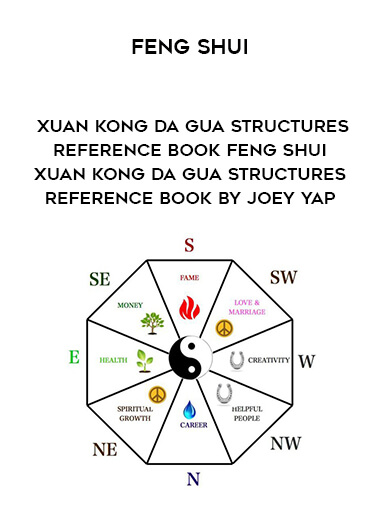 Salepage : Feng Shui – Xuan Kong Da Gua Structures Reference Book Feng Shui – Xuan Kong Da Gua Structures Reference Book by Joey Yap

Xuan Kong Da Gua Structures Reference Book
Invaluable asset to serious Feng Shui enthusiasts
This handy guide compiles all the most frequently-occurring structures within the Xuan Kong Da Gua system for easy reference by teachers, students and practitioners. Derived from the renowned classical text – Di Li Bian Zhen (Earth Study Discern Truth) – the structures are presented in an easy-to-understand bilingual format, with all key terms accessible in both Chinese and English.
What You`ll Learn
The essentials to Xuan Kong Da Gua

Xuan Kong Da Gua Hexagram Arrangements

Most-commonly used Xuan Kong Structures and Transforming Structures

64 Hexagrams Gold Division Analysis
Chapter Highlights
Part A: Xuan Kong Da Gua Essentials
Learn the basic methodologies to the highly-precise technique of Xuan Kong.
Part B: Xuan Kong Da Gua Hexagram Arrangements
Study the Internal and External Plate of the Eight Gua and also, boost your application with information on Xuan Kong Ni Zi 48 Structures.
Part C: Xuan Kong Groups of Hexagrams
Facilitate your understanding on Xuan Kong Groups by carefully assessing the diagrams and reference charts presented in this section.
Part D: Xuan Kong Structures
A study of Xuan Kong would be incomplete without the crucial assessment of the Structures.
Part E: Transforming Structures
Be adept with the right skills on the Transforming Structures. Arranged in charts and tables for easier understanding.
Part F: 64 Hexagrams Gold Division Analysis
The dispositions of each Hexagram are examined to determine their indications.