Feng Shui – Xuan Kong Purple White Script by Hung Hin Cheong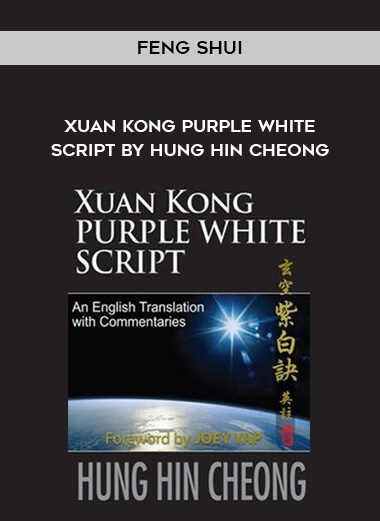 Salepage : Feng Shui – Xuan Kong Purple White Script by Hung Hin Cheong

Purple White Script Xuan Kong
The Best-Kept Xuan Kong Feng Shui Secret
Despite its unsettled origin, the Purple White Script classic work has made it to the hallowed list of required classics for advanced Xuan Kong study. This book is the outcome of a thorough investigation and well-written dissertation on the Script. And now, for the first time, it is available to English-speaking readers, making this book a must-read for all Feng Shui fans.
What You'll Discover
A must-have reference book for anybody looking to advance their Xuan Kong Feng Shui studies.
Increasing your understanding of Chinese Metaphysics through an old Feng Shui study
Bringing your understanding and practice of Xuan Kong to the next level
Discover the genuine origins and cultural context of the Xuan Kong Purple White Script.
Highlights from the Chapter
Part A: Upper Scroll Purple White Script
Aside from an introduction on Growth, Prosperity, Retreat, and Killing, The Grand Duke and 28 Constellations, 8 Mystical Doors, He Tu and Luo Shu, and the Replacement of the 9 Stars are translated.
Part B: Lower Scroll Purple White Script
A look at the Script's Lower Scroll, where numerous Star Conjunctions are researched and interpreted to reveal their secret meanings.