Fernando Dolores – Hacking the human body: How to lose weight effectively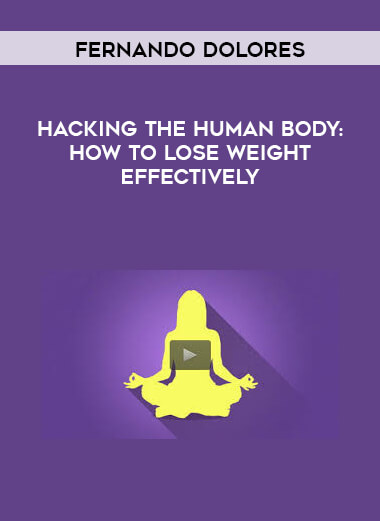 Salepage : Fernando Dolores – Hacking the human body: How to lose weight effectively

Size: 109 MB
Author: Fernando Dolores
How to achieve your body goals and lose fat,gain muscle and get the body that you want .
In this course you will learn how to apply effectively methods to lose fat inmediately, without dieting,with no exercise and no supplements.
During my research I decide test and show you what works and what doesn´t ,step by step and based in scietifically data and resources we will find how to have a healthy body with no suffering.
What are the requirements?
– Bodyfat monitor
– Install myfitnesspal
What am I going to get from this course?
– Over 22 lectures and 54 mins of content!
– You will learn strategies to lose fat without exercise and supplements
– The rol of your mind to get your goals
– How to boost your metabolism in 5 steps
– How eat 12,000 calories and still thin
What is the target audience?
– Everybody interested in optimize his body