Finding Treasure Paraliminal
Course Download Size : 28.6 MB
Delivery : Digital Download Immediately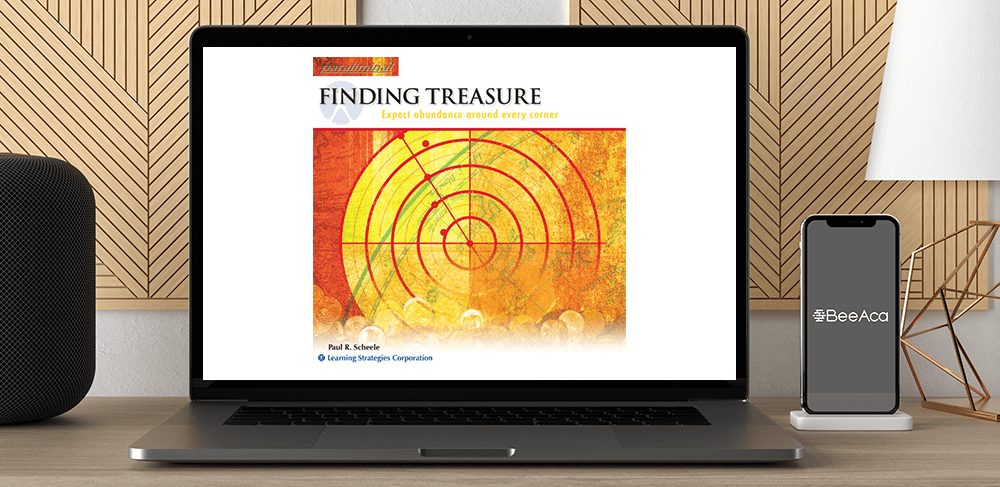 Paul Scheele – Finding Treasure Paraliminal
Salepage : Paul Scheele – Finding Treasure Paraliminal
Archive : Paul Scheele – Finding Treasure Paraliminal
Course Download Size : 28.6 MB
Finding Treasure Paraliminal®
Finding Treasure in Your Work and Life
Life is a treasure hunt, and it appears in many shapes, forms, and contexts. Wealth, a sense of purpose, relationships, and coincidences are just a few forms of life's treasure that combine to bring more joy, success, and happiness.
The key to a life well-lived is to learn how to look for and find the treasures around you every day.
Listen to the Finding Treasure Paraliminal® to unlock the treasure chest in your life and tap into an abundant ocean of prosperity.
The Keys to Finding Treasure
Discover how to welcome a life full of goodness. You can find rich blessings every day.
This Paraliminal® enables you to:
Uncover your noble life purpose and begin living the life you were meant to live.
Form deeper, more meaningful connections with others in order to experience the treasures great relationships.
Pursue your goals with courage and tenacity so that you can acquire whatever you value, desire, and treasure the most.
Recognize how the universe supports you so that you become more receptive to the gems and gifts in life.
Have a childlike sense of wonder and curiosity that heightens your enjoyment of life's mysteries and blessings to their fullest extent.
Life's treasures may be all around you, and to find these treasures you need the right map and a true compass within.
The Finding Treasure Paraliminal® turns on the guidance and brings up the map for a journey to uncover and enjoy the most valuable treasures for the rest of your life.
Curriculum
Author
Paul R. Scheele, Ph.D., is co-founder of Learning Strategies, a Minnesota-based private school and publisher of self-improvement, education, and health programs established in 1981. He is an innovator in the fields of neuro-linguistic programming, accelerated learning, and preconscious processing.
For over three decades, Paul's work has involved him in the latest thinking on human potential, mental powers, and how to overcome challenges both personally and professionally. He is a speaker, author, trainer, and consultant with a passion for guiding people to achieve their full potential.
Readmore: Paul Scheele