Fix My Game With Vagner Rocha: Float Passes, Wrestling & General Nastiness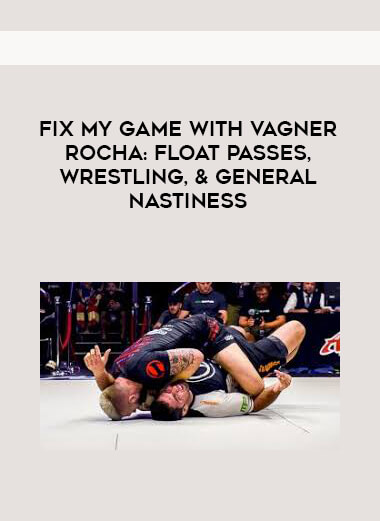 Salepage : Fix My Game With Vagner Rocha: Float Passes, Wrestling & General Nastiness

Vagner Rocha – Float Passes, Wrestling, and General Nastiness
Due to his exceptionally brutal game. Vagner Rocha has been the subject of equal parts scrutiny and technical study over the past few years.
Despite its rough exterior, there's no denying that Rocha's jiu-jitsu is supremely effective, and in my opinion  he is one of the best ever lightweight grapplers ever  so I was thrilled to find out Vagner was eager to take part in the 'Fix My Game' series.
For those who have never seen an episode  it's essentially a private lesson with lessons that can hopefully apply to everyone's game.  
In our session, Vagner covers wrestling principals, his patented kimura trap system, float passing concepts, and much, much more.