Float Like a Butterfly by J'Den Cox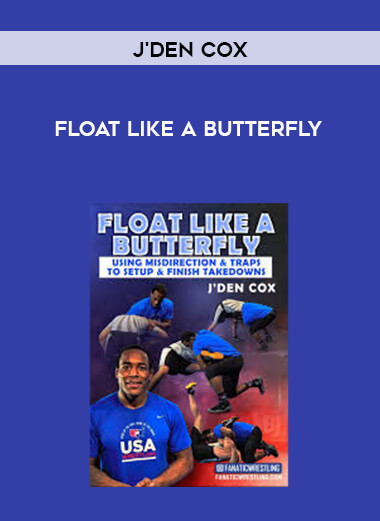 Salepage : Float Like a Butterfly by J'Den Cox
Learn To Set Up & Finish Takedowns Using Fakes, Footwork, And Traps From Anywhere From One Of The Best Wrestlers On Planet Earth.
Watch 2018 World Champion, 2016 Olympic Medalist, and 3-time NCAA Champion J'Den Cox Show You The Secrets Behind The Techniques And Systems He Uses To Run Circles Around His Opponents.
One of the best wrestlers on the planet, J'Den Cox, is here with Fanatic Wrestling to help share some of the best techniques that he has used in his career.
J'Den goes deep into detail about how to set up leg attacks to both sides, and how to chain wrestle through position so that you can constantly be attacking the take down.
Learn to attack and defend takedowns like you never thought possible.
It doesn't matter if you are an experienced wrestler, a newcomer to the sport, or a coach trying to find new ways to challenge his team.
Part 1:
Warm up
Creating space in the tie
Controlling the tie
Over tie set up / 2 on 1
Part 2:
Post on the head series 
Controlling motion and distance
Under  hook series
Part 3:
Claw lazy ride series
Tripod stand up
Part 4:
Modified 2 on 1 
Practicing with Bernardo
Bernardo's half guard
Half guard with Zenga
Practicing with Joe
https://fanaticwrestling.com/products/float-like-a-butterfly-by-jden-cox