Forex Day Trading Course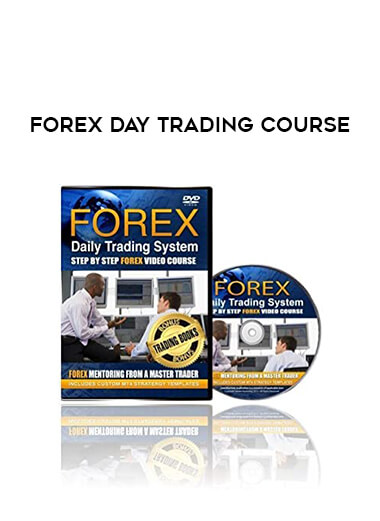 Salepage : Forex Day Trading Course

Forex Day Trading Course | Learn To Spot And Take Trade Easily With The MACD Indicator
In this course, you are going to learn
How the MACD Indicator works

Best settings to use with MACD etc.
At the end of this course, you should be able to make profitable trades with the MACD all the time.
I'm David Oisamoje and I would be your guide throughout this amazing course taking you by the hand with the process I go through to make and take all my winning trades.
Please this is not a get rich thing so please don't see it like that, I just want to show you how I personally trade the market and how you can be an amazing trader too.
History of the MACD Indicator:
MACD, short for moving average convergence/divergence, is a trading indicator used in technical analysis of stock prices, created by Gerald Appel in the late 1970s. The MACD indicator(or "oscillator") is a collection of three-time series calculated from historical price data, most often the closing price. Source (Wikipedia)
Disclaimer
The risk of loss in trading Foreign Exchange (FOREX), indices and commodities can be substantial. You should therefore carefully consider whether such trading is suitable for you in light of your financial condition. In considering whether to trade or to authorise someone else to trade for you, you should be aware of the following:
If you purchase a commodity option, you may sustain a total loss of the premium and all of the transaction cost. If you purchase or sell a commodity future or sell a commodity option, you may sustain a total loss of the initial margin funds and any additional funds that you deposit with your broker to establish or maintain your position. If the market moves against your position, you may be called upon by your broker to deposit a substantial amount of additional margin funds, on short notice, in order to maintain your position. If you do not provide the required funds within the prescribed time, your position may be liquidated at a loss, and you will be liable for any resulting deficit in your account.
Under certain market conditions, you may find it difficult or impossible to liquidate a position. This can occur, for example, when the market makes a "limit move".
The placement of contingent orders by you or your trading advisor, such as a "stop-loss" or "stop-limit" order, will not necessarily limit your losses to the intended amount, since the market conditions may make it impossible to execute such orders.
The high degree of leverage that is obtainable through, for example, futures trading, options trading, Spread Betting, Binary Betting and CFD trading can work against you as well as for you. The use of leverage can lead to large losses as well as gains. This brief statement can't disclose all the risks and other significant aspects of the commodity markets, including trading shares, currencies, and stock indices. You should therefore carefully study financial trading before you enter the financial markets with the view of buying and selling, including shorting, securities in the marketplace.