Forex Freedom Course
Course Download Size : 2.9 GB
Delivery : Digital Download Immediately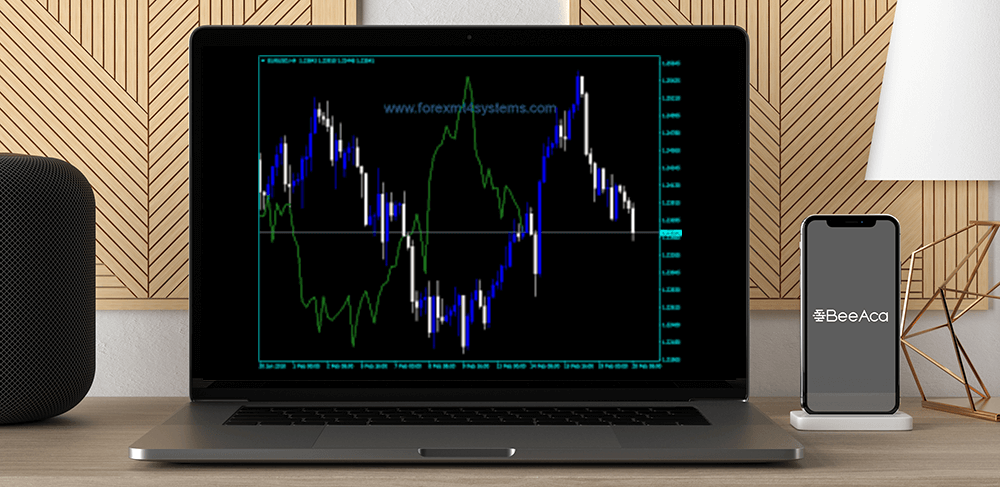 AlphaShark – Forex Freedom Course
Salepage : AlphaShark – Forex Freedom Course
Archive : AlphaShark – Forex Freedom Course
Course Download Size : 2.9 GB
Forex Freedom Course
Start winning in the largest market in the world. That's the goal for Raghee Horner's Forex Freedom class. This is your chance to discover not only the basics of Forex (from the ground up), but also "beyond" Forex… this is the part that will carry you on to be a successful trader in any other market. Many traders don't understand Central Banks (much less their massive importance on the rest of the markets). This course is designed to provide you with everything you need, including Raghee's time tested tools, to successfully trade the world's largest market. This is crucial for any trader because once you understand currency, you'll realize why it's the gateway to other markets and be able to use that information to improve your trading across the board.
What Will You Learn?
Who Uses This Strategy: Raghee Horner
What: Join Raghee as she takes you on a deep dive into the universe of Forex.  Forex can be intimidating to the uninitiated. Why not have a seasoned veteran show you the ropes?  She'll walk you through everything from the basics of setting up an account and placing your first trade, to macroeconomic cycles and how they affect the landscape of currencies.  Cut through the noise, spot unique opportunities and participate in the largest marketplace in the world. With Raghee as your guide, step into Forex and transform your trading.
Includes: GRaB Candles and Propulsion Dots
The GRaB candles are painted candles based on the relationship between the close of a candle and these averages. With the premium version of the indicator, you can set custom alerts to trigger based on the current or change in color on the GRaB candles. In addition, we've added both the 13 and 21 period EMA.
– A candle paints green when it closes above the 34-bar EMA of the high.
– A candle paints red when it closes below the 34-bar EMA of the low.
– A candle paints blue when it closes between the 34-bar EMA of the high and 34-bar EMA of the low.
GRaB candles are a visual aid in identifying not only the trend but also the sentiment and momentum in the market on any time frame. The colors of the GRaB candles still reflect traditional Japanese candlesticks with lighter and darker shades of green, red and blue. The lighter shades are akin to hollow or "up close" Japanese candles while the darker shades are akin to shaded or "down close" candles.
Asset Class/Markets: Foreign Exchange
Skill Level: Basic to advanced
Why Buy This Class:  In this Forex Freedom class you'll learn:
How to always find a bull OR bear trend (depending on which one you want to trade)

How to pick the best Forex Pair regardless of market condition

The best Forex brokerage for you to use based on your trading style (and where to find all of them)

How to better understand currency, Gold, and Bonds (which are shaping up to be some of the hottest setups of 2020)

The what, where, how, and why of Forex (and "beyond")
Course Breakdown
Chapter 1: Forex Market Overview and Lingo: 45 minutes

Chapter 2: The Pillars of Forex Trading Success: 35 minutes

Chapter 3: Justin Hertzberg, CEO of Forest Park FX: 39 minutes

Chapter 4: Trend Structure, Macro Made Simple: 34 minutes

Chapter 5: Entries, Targets, Stop Losses, Conditional Orders: 52 minutes

Chapter 6: Chart Examples, Q&A: 28 minutes

2-Days Pro Live Trading Sessions (Recorded)
Forex Trading – Foreign Exchange Course
Want to learn about Forex?
Foreign exchange, or forex, is the conversion of one country's currency into another.
In a free economy, a country's currency is valued according to the laws of supply and demand.
In other words, a currency's value can be pegged to another country's currency, such as the U.S. dollar, or even to a basket of currencies.
A country's currency value may also be set by the country's government.
However, most countries float their currencies freely against those of other countries, which keeps them in constant fluctuation
Readmore: AlphaShark