Forex Trading Course Level 2
Course Download Size : 2 GB
Delivery : Digital Download Immediately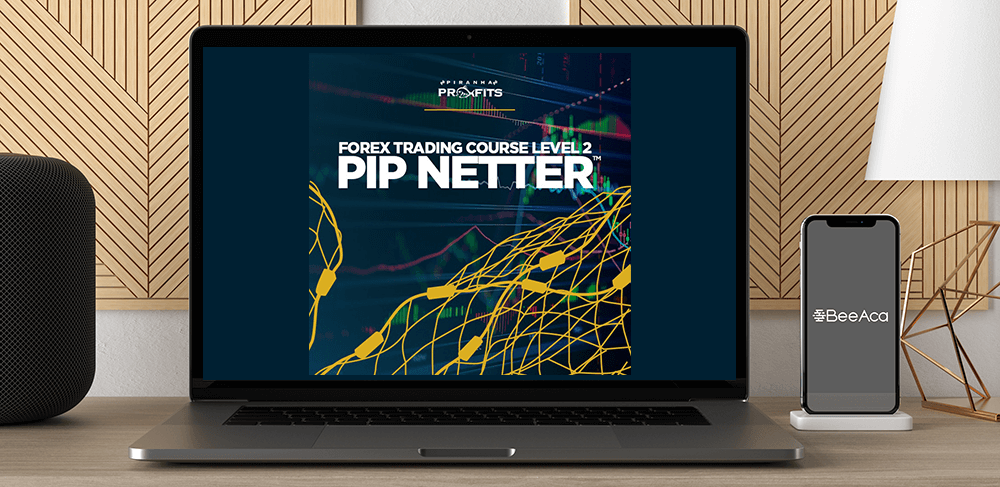 Forex Trading Course Level 2 – Pip Netter by Adam Khoo
Salepage : Forex Trading Course Level 2 – Pip Netter by Adam Khoo
Archive : Forex Trading Course Level 2 – Pip Netter by Adam Khoo
Course Download Size : 2 GB
Master 3 Profitable Strategies to Multiply Your Forex Income…
Regardless of Market Conditions
Have you been trading Forex for some time, but getting average profits?
Does your current strategy only bring you a boring number of trade setups every month?
Fret not… your slow trading days will soon be over.
Introducing… Forex Trading Course Level 2: Pip Netter™
Course Overview
Question: What separates highly profitable Forex traders from average traders? Their inventory of highly-profitable Forex trading strategies. While average Forex traders rely on the same old tactic and wait for the "perfect" setup to fall from the sky, pro traders always have another trick up their sleeves and can find a golden setup even on the driest of days.
Forex Trading Course Level 2 is designed for Forex traders who are serious about taking their profits to the next high. Yes, we're talking about doubling or even tripling the amount of pips you net in every day.
We make this happen by helping you master 3 tested Forex strategies that work in vastly different market conditions.
Slow trading day? We'll show you how to squeeze pips out of the dreaded sideways pattern.

Hypey news day? You'll learn how to cut through the noise and secure sizeable Rs within minutes.
With Forex Trading Course Level 2, you'll never stay idle while others profit. Get ready to stack up Rs like never before!
Loaded with Adam Khoo's closely-guarded and highly profitable Forex trading techniques, Forex Trading Course Level 2 is the edge you must have to achieve a satisfying Forex income.  
You'll Learn to Boost Your Forex Trading Profits with These Powerful Strategies
Trending Trading:The EMA Bounce
Learn to exploit trends and identify high probability trades based on price action and strong price patterns.
Consolidation Trading: Trading the Range
Learn to take profit from sideways price patterns within a bigger trend using a set of strict conditions.
Leveraging on News: News Scalping
Learn to shave at least 3R profits from the market in under 5 minutes by making precise trades based on news-driven price shifts.
Course Curriculum
Lesson 1: Advanced Forex Course: Mastering Forex Trading 
Mastering Advanced Technical Analysis

Understanding the Impact of News

Using Fibonacci Retracements to Identify Trades
Lesson 2: Advanced Forex Strategy 1: The EMA Bounce System
Leveraging on Strong Trends to identify high probability trades

Uptrend and Downtrend Wave Patterns and Low-Risk Filters

Entry and Exit Rules for Bounce Strategy Long and Short Setups
Lesson 3: Advanced Forex Strategy 2: News Scalp Strategy
Take Advantage of Major Marketing Moving News

Quick Fire Strategy using M1 Candles
Lesson 4: Advanced Forex Strategy 3: Trade The Range
Identify and trade a consolidation pattern in any FX pair

Low-Risk Filters to ensure high probability trades.

Entry and Exit Rules for Trade The Range Strategy Long and Short Setups
Invest Just Once and Benefit for a Lifetime with the Piranha Profits Trader Support System
Forex Trading – Foreign Exchange Course
Want to learn about Forex?
Foreign exchange, or forex, is the conversion of one country's currency into another.
In a free economy, a country's currency is valued according to the laws of supply and demand.
In other words, a currency's value can be pegged to another country's currency, such as the U.S. dollar, or even to a basket of currencies.
A country's currency value may also be set by the country's government.
However, most countries float their currencies freely against those of other countries, which keeps them in constant fluctuation.
Curriculum
Author
Adam Khoo (real name Adam Khoo Yean Ann, Sino-Vietnamese name is Khưu Duyen An) born on April 8, 1974 is a Singaporean businessman, as well as a speaker and author of 16 best-selling books. He is considered one of the most influential motivators in Asia. Adam Khoo is also a self-made millionaire at the age of 26. Currently, he owns and operates many businesses and businesses in many different fields such as advertising, business training, speakers, personal training, financial investment…. He is also the president, operator and head coach of Adam Khoo Learning Technologies Group, one of Asia's largest private educational institutions that organizes educational seminars for more than 80,000 in 7 countries.
Readmore: Adam Khoo