Founder Institute – Become a Startup Founder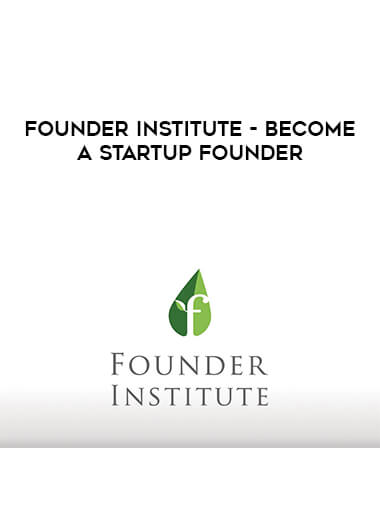 Salepage : Founder Institute – Become a Startup Founder

In times of change, entrepreneurs get to work building the future.
As the world's largest pre-seed startup accelerator, the Founder Institute helps you:
Focus on what's important

, using a structured growth process that defines your next steps, helps you move quickly, and has proven to reduce the time and cost to build a startup. 

Make smart decisions,

through constant feedback on your strategy and progress for the entire lifecycle of your business from the world's top entrepreneurs and investors. 

Build a global business,

by leveraging the world's largest network of startup mentors, founders, and investors (based in Silicon Valley, with chapters spanning 200+ cities across six continents). 
Since 2009, we have helped over 4,300 portfolio companies raise over $950M in funding, solve big problems, build products people love, recruit amazing teams, and more.
Let us help you build something that matters.