Founder Institute – Become a Startup Founder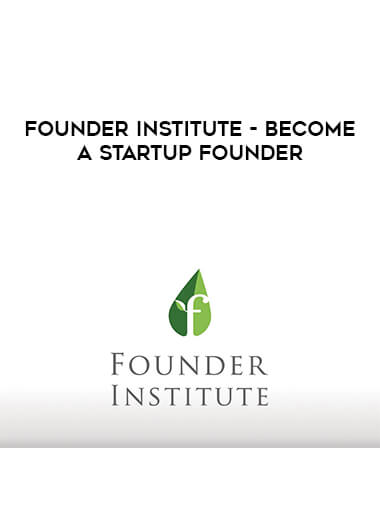 Salepage : Founder Institute – Become a Startup Founder

Entrepreneurs set to work constructing the future during times of transition.
The Founder Institute, the world's biggest pre-seed company accelerator, assists you in the following ways:
Focus on what matters by following a disciplined growth process that specifies your next steps, allows you to move rapidly, and has been shown to cut the time and expense of building a business.
Make informed decisions by receiving continuous input on your strategy and success from the world's best entrepreneurs and investors throughout the lifespan of your firm.
Create a worldwide business by using the world's biggest network of startup mentors, founders, and investors (headquartered in Silicon Valley, with chapters in 200+ locations on six continents).
Since 2009, we have assisted over 4,300 portfolio businesses in raising over $950 million in investment, solving large issues, creating products that people love, building wonderful teams, and more.
Allow us to assist you in creating something meaningful.