Fred Gallo, PhD – Pain to Gain: Holistic Treatment for Chronic Pain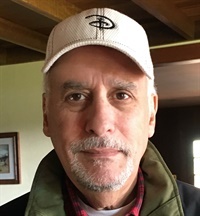 Salepage : Fred Gallo, PhD – Pain to Gain: Holistic Treatment for Chronic Pain

While chronic pain is subjective, it involves physical, mental and social aspects. Energy psychology and mindfulness are important additions to the biopsychosocial treatment regime. Integration of these modalities to manage and transform chronic pain will be discussed, demonstrated and practiced.
OBJECTIVES
Distinguish acute from chronic pain.

List 2 types of implantable therapy for chronic pain.

List 5 energy psychology techniques for treating chronic pain.

List 10 basic treatment points used in Emotional Freedom Techniques.

List 5 benefits of mindfulness.

List the 4 phases of a composite treatment for chronic pain. 
Dr. Fred Gallo is an energy psychology pioneer and author of numerous articles, manuals, and eight books. He is the author of Energy Psychology and Energy Tapping for Trauma.