Fund Your Next Event – Money from Brand Sponsorship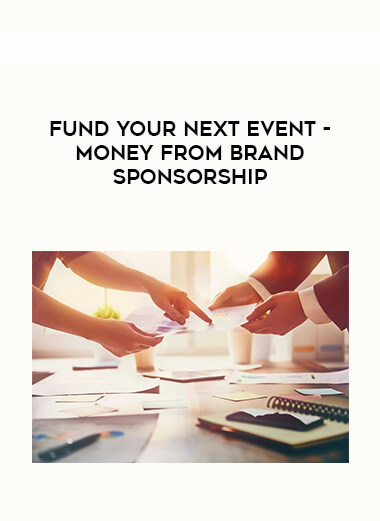 Salepage : Fund Your Next Event – Money from Brand Sponsorship

In the not too distant past, having someone sponsor your event meant they contributed funds and, in return, you put their logo on your marketing material. Perhaps you might put a flashy web banner on your website—Thanks to our Gold Level Sponsor, Acme Corp!
Nowadays, the digital world serves up a myriad of opportunities for creative sponsorship, but many continue to offer what amounts to online versions of the old sponsorship model.
Sponsorships can introduce a new audience to you and your organization or nonprofit, particularly if you choose your sponsorship partners carefully. Another aspect to consider, for many organizations, is the financial; sponsors represent a significant portion of the revenue used to fund programs or events. It makes sense, then, to leverage today's ever-expanding digital arena to add more value for your sponsors.