Ghostface KILLah – Love According to Pretty Toney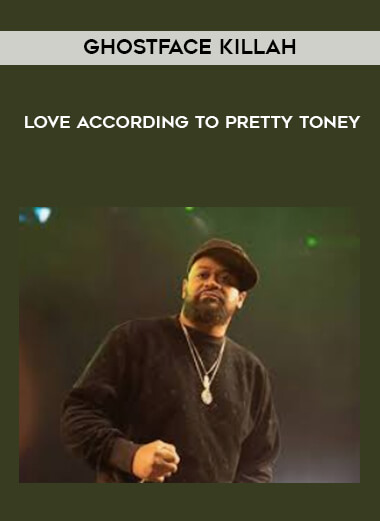 Salepage : Ghostface KILLah – Love According to Pretty Toney

Summer is almost here, despite the cold temperatures in Ghostface Killah's homeland of New York, which means it's time to bring out your warm-weather clothes. For Ghost, this does not entail donning the meanest vintage jersey or polo shirt. The rapper, also known as Tony "Ironman" Starks, is getting set to show off his new bathrobe collection.

Ghost, the Wu-most Tang's flavorful dresser, will be wearing the robes particularly hard this summer to remain in theme with the title of his Def Jam debut, Pretty Tony, named after a mythical boxer.

According to a source close to Ghost, the album will be released in August under the MC's brand Starks Enterprises, with the first single being the club-ready "Tush." On the album, Ghost trades verses with Missy Elliott over a sultry ballad that sounds straight out of the disco period. Ironman of Rap offers to grind till he cramps, while Missy says, "I can give you what you desire… I can show you how to push."

Ghost's enthusiasm for vintage soul classics is evident throughout the album, as he samples various recordings from the 1960s and 1970s. He really raps over the 1968 Delfonics hit "La La Means I Love You" on "Holla." Ghost doesn't simply sample the music; he rhymes over the entire track, including Delfonics' vocals.

Later on the album, he rides melodic piano chords for "Paychecks," which includes Trife, a member of his Theodore Unit. "This child is all about paper," Ghost observes. He cautions further on in the song, "When I get there, get the f—- out of the way… All I want is cake, like a seed at a birthday party."

"Guerilla Hood" and "Smith Brothers" are two more tunes on the CD. Rough versions of both tunes have already made their way into mixtapes, and the new versions will be available soon.

Ghost is wrapping up filming on Pretty Tony in Florida and has a couple more cameo appearances planned. Outside of his record, the impassioned metaphor king may be found on future albums by Method Man, Mark Ronson, Nate Dogg, and newcomer Jonell.