Gianni Grippo – Drilling, Studying, and Mental Training for Jiu Jitsu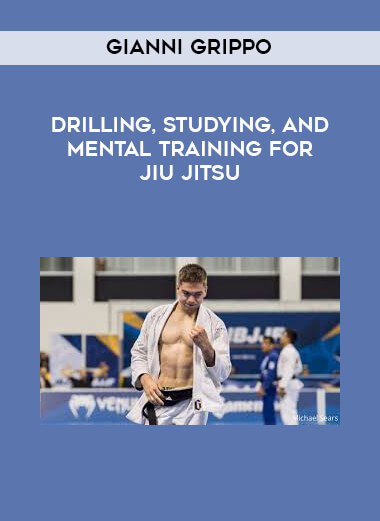 Salepage : Gianni Grippo – Drilling, Studying, and Mental Training for Jiu Jitsu

There has always been a debate about how to organize a Jiu-Jitsu class, what the best cross-training is, or how much time to spend on sparring versus technique.
Most recently, Australian black belt Kit Dale has pursued a campaign against drilling–repeating a technique over and over to secure it into "muscle memory." His quick ride to getting his black belt along with titles at Brazilian Nationals, Abu Dhabi World Pro, Asian Open and more prove that how he approaches training has worked for him.
On the other side of the debate is Marcelo Garcia black belt Gianni Grippo who believes that drilling outside of class will help your overall training and competition results. His multiple world titles coming up in the ranks prove that his tactics are worthwhile as well.