Gokor Chivichyan Instructional Pack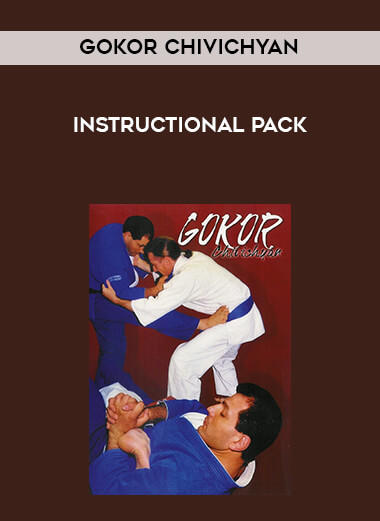 Salepage : Gokor Chivichyan Instructional Pack
Gokor Chivichyan is a grappler.
Gokor Chivichyan, a seven-time World Champion, leads you through his six-part instructional series designed to help you understand the strategies required to dominate your opponent. From fundamental moves and workouts through the most sophisticated take downs, escapes, and submissions. The techniques and exercises are clearly displayed from various perspectives and properly explained.
Hayastan Grappling – Gokor Chivichyan
The Hayastan Grappling System blends Judo, Sambo, JuJitsu, Greco Roman, and Freestyle Wrestling techniques. Leglocks, heel hooks, footlocks, kneebars, shoulder locks, wrist locks, neck cranks, body cranks, and chokes are all part of the method. Founder and experienced teacher Gokor Chivichyan demonstrates a broad array of submissions rarely seen elsewhere in this video from the 2007 Paradise Warrior Retreat.
Leg Lock Encyclopedia – Gokor Chivichyan
In this massive DVD set, Gokor Chivichyan, leglock master and MMA teacher, offers you a "encylopedia" of leglocks.
Benny The Jet and Gokor Chivichyan
This DVD collection is unique! Benny The Jet and Gokor Chivichyan, a superb MMA combo, educate the spectators for two hours. Striking/Muay Thai/Kickboxing and Sambo/Judo NO-GI takedowns are shown on the DVD (useful in MMA). The DVD also includes highlight reels and excerpts from Benny and Gokor's previous battles.
Fang Shen Do Grappling Series by Gokor Chivichyan
Gokor Chivichyan, a world-renowned grappling specialist, has created entirely new gi and nogi techniques for this set.
Gokor approaches grappling differently than most jiu-jitsu schools. Gokor creates a unique fighting and submission method by combining sambo, jiu-jitsu, judo, greco roman, and free style wrestling.
This scene was shot at the Fang Shen Do Fight Camp in 2010. Discover some of the techniques that have made Gokors fighters so successful in MMA, Judo, and Sambo competition.