Gokor Chivichyan Instructional Pack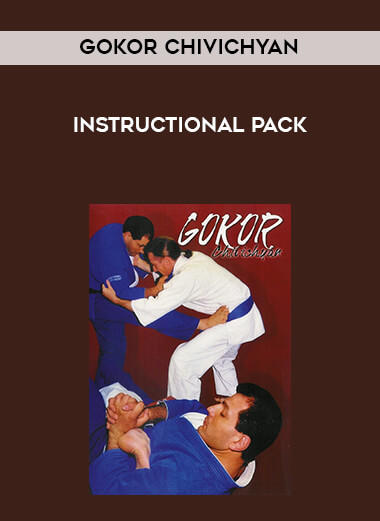 Salepage : Gokor Chivichyan Instructional Pack
Gokor Chivichyan – Grappling
Seven time World Champion Gokor Chivichyan walks you through his six part instructional series designed to help you master the techniques necessary to dominate your competition. From basic movements and exercises all the way to the most advanced take downs, escapes, and submissions. The techniques and exercises are shown clearly, from many angles while being thoroughly explained.
Gokor Chivichyan – Hayastan Grappling
The Hayastan Grappling System combines elements of Judo, Sambo, JuJitsu, and Greco Roman and Freestyle Wrestling. The system includes all forms of submissions, including leglocks, heel hooks, footlocks, kneebars, shoulder locks, wrist locks, neck cranks, body cranks, and chokes. Filmed at the 2007 Paradise Warrior Retreat, founder and expert trainer Gokor Chivichyan teaches a wide variety of submissions rarely seen elsewhere.
Gokor Chivichyan – Leg Lock Encyclopedia
Gokor Chivichyan, leglock master and MMA instructor teaches you an "encylopedia" of leglocks in this mammoth DVD Set.
Gokor Chivichyan & Benny The Jet
This DVD set is one of a kind! A perfect MMA duo in Benny The Jet and Gokor Chivichyan instruct the viewers over two hours long. The DVD is a mix of Striking/Muay Thai/Kick-Boxing and Sambo/Judo NO-GI takedowns (useful in MMA). The DVD also takes viewers back to highlight reels and clips of Benny's and Gokors Past fights.
Gokor Chivichyan – Fang Shen Do Grappling Series
This set includes all new gi and nogi techniques by world renowned grappling expert Gokor Chivichyan.
Gokor has a different take on grappling, compared to most jiu-jitsu schools. Watch as Gokor combines sambo, jiu-jitsu, judo, greco roman, and free style wrestling into a unique fighting and submission system.
This set was filmed at the 2010 Fang Shen Do Fight Camp. Learn some of the secrets that have made Gokors fighters extremely successful in MMA, Judo, & Sambo competition.