Gracie Combatives Printout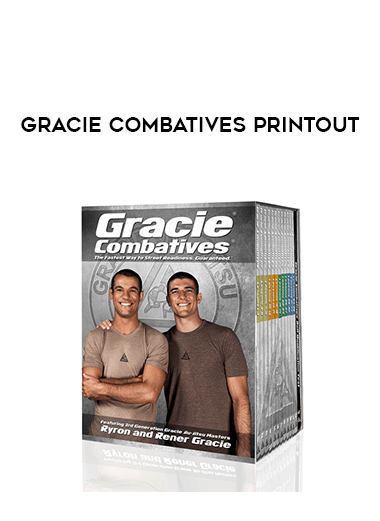 Salepage : Gracie Combatives Printout
https://secure.gracieacademy.com/categories/dvds/GSB-GCIP.html
Gracie Combatives Detailed Lesson Printouts – Now Available
This packet contains Rener's personal notes on every slice of every Gracie Combatives lesson.
Up until now, the Gracie Combatives Detailed Lesson Printouts were only available to students who purchased the Gracie Combatives course in digital streaming format through GracieUniversity.com,
but do to overwhelming demand from those who purchased the Gracie
Combatives course on DVD, we have decided to make the complete 36-page
packet (one page per lesson) available for digital download in the
Gracie Store. The packet contain the overview, essential details, most
common blue belt testing mistakes, safety tips, bad guy reminders,
drill orders and mindset minutes for every lesson and are used as the
primary reference tool for all Gracie Academy instructors when teaching
Gracie Combatives. If you purchased the Gracie Combatives course
through GracieUniversity.com, you can access these printouts in the
"Resources" section of the lesson interface. But if you own the Gracie
Combatives course on DVD you do not own these printouts, and we highly
recommend acquiring them to ensure you that you are not overlooking any
of the essential details covered in the 36 Gracie Combatives lessons.