Henry Akins Hidden Jiu Jitsu – Escapes Seminar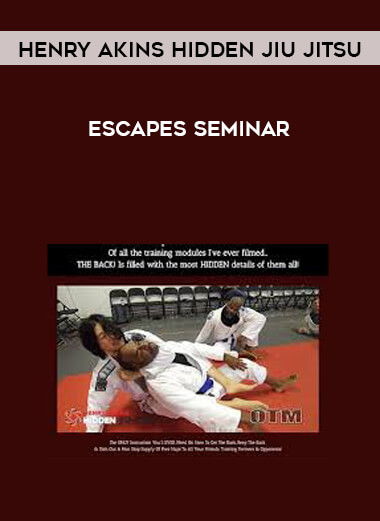 Salepage : Henry Akins Hidden Jiu Jitsu – Escapes Seminar

Henry Akins – Hidden Jiu Jitsu
Escapes Seminar Parts 1 & 2
The SLICKEST & Most Reliable Escapes From Virtually Every Position You Most Commonly Tap To…
– Next time you're in a HORRIBLE position, discover the peace, ease and relaxation needed to escape
– Escape like a GHOST from any position?
– Learn to NEVER be "afraid" of being in a submission attempt again
– Understand WHY you just can't finish certain submissions (from the defenders perspective)?
– STOP attacks in their tracks… EVEN when your opponent is CERTAIN he's "got you where he wants you"?
– Discover the BIGGEST openings in some of the most common attacks your tapping to right now
– Learn how to "reverse the tide" and completely take control from your opponent… just this one thing SHUTS down your opponents attack even before you begin your escape