Henry Akins – The Turtle System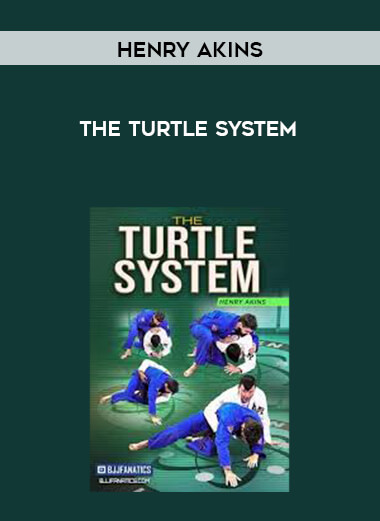 Salepage : Henry Akins – The Turtle System

" Now picture this: anytime you find yourself in the top or bottom of the turtle position, you easily take your opponent down and take the cross side, the back, the mount or… submit them right there, and they can't even see it coming.
Best part? You do NOT have to be an explosive, athletic wrestler to pull this off. 
In fact, in these 34 videos, you'll learn how to use unbelievably simple techniques to completely nullify your opponent's strength and explosiveness and beat them to the takedown – every time.  
The turtle position is one of the MOST DYNAMIC POSITIONS in jiu-jitsu but you may not know it yet! Often only referred to as a defensive posture that's more of a defense, the turtle boasts many of its own IMPRESSIVE ATTACKS
Learn the complete ins-and-outs of one of the most dynamic platforms in jiu-jitsu with respected BJJ instructor Henry Akins
Henry Akins is a black belt under Rickson Gracie and has a very old-school, effective style of fighting
Escape, transition, and get to to dominant positions with efficiency and high level details that will transform the turtle into one of your favorite positions
Attack and dominate the turtle with back takes and submissions that will add instant value to your turtle arsenal