Hip Flexibility Solution by Eric Wong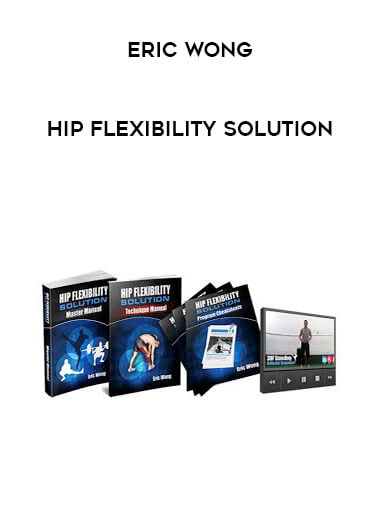 Salepage : Hip Flexibility Solution by Eric Wong
Inside the Hip Flexibility Solution program, youÂ'll discover:
The 5 biggest mistakes 99.9% of people make that prevents your body from reaching itÂ's flexibility potential.
A simple tweak you can apply to any stretch to ensure you're not just targeting the muscles and fascia, but also the most important factor limiting your flexibility – your JOINT CAPSULE.
The 7 main reasons you get tight in the first place – once you know them, you can identify the things you're doing every day that contribute to your inflexible hips.
How improper breathing can rob you of your flexibility and 2 simple and powerful exercises to restore your deep, diaphragmatic breathing pattern.
The importance of core stability and how if your core isnÂ't working right, youÂ're never going to be able to unlock your hipsÂ… and 5 bodyweight exercises to restore proper core function.
How to get expert therapist-level results with foam rolling and self-myofascial release (Hint: you'll do it by taking advantage of something known as "reciprocal inhibition").
The 8 powerful methods used in the 3D Flexibility System™ to quickly unlock your tight hips allowing you to move with more speed and power and eliminate compensatory pain and injuries.
And a heck of a lot moreÂ…
Best of all, I've put everything together for you in an easy to follow, step-by-step program that you can simply take and "plug and play" into your week to quickly and effectively release your tight hips.
There are 6 separate routines to follow as part of the Hip Flexibility Solution program, each taking less than 20 minutes to perform from start to finish (once youÂ've mastered the unique exercises and techniques).