HMA – Hidden Marketing Assets – Richard Johnson – November 2005 Consultant Training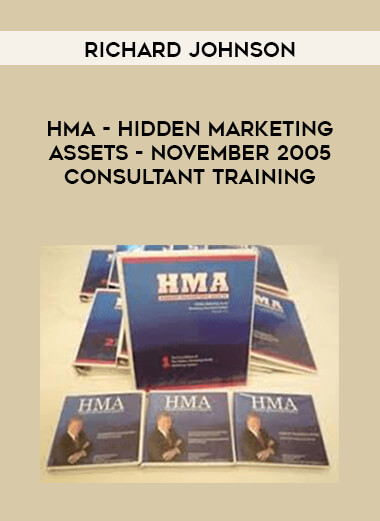 Salepage : HMA – Hidden Marketing Assets – Richard Johnson – November 2005 Consultant Training

This is the HMA – Hidden Marketing Assets program's 10 DVD package includes workbooks.
These DVDs are labeled as follows:
Marketing Bootcamp for the International Guild of Professional Consultants
In November of 2005,
Minnesota, Minneapolis
The DVDs supplement the workbooks by guiding the consultant through the process of getting the client up and running. The following are the workbooks:
01 – Step One – Discovering Your Unique Selling Proposition for Increased Sales
02 – Step Two – Integrating the USP for Exponential Growth and a Significant Increase in Sales
03 – Step Three – Databased Marketing for Significantly Increased Sales
04 – Step 4 – Strategic marketing alliances for increased sales
05 – Step 5 – Custom Advertising to Increase Sales
06 – Step Six – Community Relations to increase sales significantly
07 – Step Seven – One-to-One Direct Marketing for Significantly Increased Sales
08 – Internet Marketing Bonus Step – Is Your Website Making Enough Sales?