How To Thriller Dance Choreography Like Michael Jackson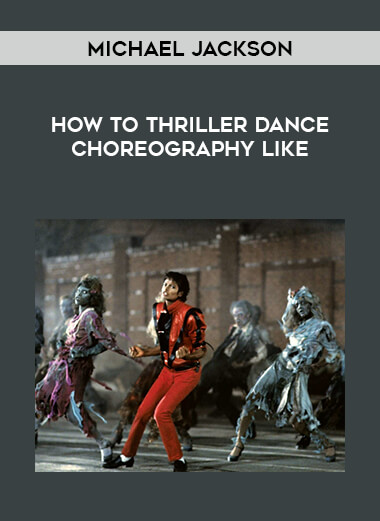 Salepage : How To Thriller Dance Choreography Like Michael Jackson

Michael Jackson Thriller dance is the most iconic dances of all time.  Everyone knows about it as soon as they hear the melodies of the song.  The dance is imitated everywhere.  In this course, you will learn the correct way to do the thriller dance exactly from the music video.
So you want to learn Michael Jackson Thriller dance choreography? Well, you've come to the right place! Michael Jackson's song "Thriller" decades later is still one of the most popular hits for Halloween playlists. I've had the chance to perform this dance for the last 10 years and also in Halloween parades. Thriller dance it very precise hip hop dance moves.
In this course, I will teach you to step by step dance moves and tips and tricks on learning this epic choreography. This is a fun Thriller dance tutorial you can show off after learning it. These Thriller dance moves are the mark for ages!
This course is for all skill levels. With consistent practice and effort, I will turn you into a Michael Jackson dancing machine:)
Always remember to have fun during this process. Dance is the celebration of life through body movements.
This class is taught with video tutorials.  It would be easier to learn if you have a bigger screen to cast the videos to like a smart TV.
Lets go zombies!