Hypno-Peripheral Processing – Procrastination: A Rythmic Approach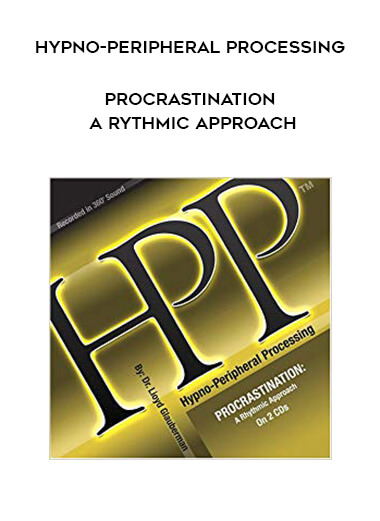 Salepage : Hypno-Peripheral Processing – Procrastination: A Rythmic Approach

It's difficult to keep focused on the important things in life since the world is fast-paced, complicated, and full of distractions. We've all forgotten to pay bills, raced to send our taxes by the 15th, or wished we'd begun that term paper a few weeks earlier…
Dr. Lloyd Glauberman's breakthrough HPP approach is used in Procrastination to teach your unconscious mind to organize and invigorate your experience so that you may begin to launch critical activities in your life. This strategy helps you to avoid self-sabotage, insecurity, and procrastination while maintaining a more positive attitude toward getting things started and completed.
You will discover that you may stay motivated and disciplined while building a more positive self-image, naturally and intuitively taking the necessary actions to achieve your objectives.
There are no notebooks to keep or particular tasks to do since your unconscious conducts the work. Simply sit back, put on your headphones, and listen to the various narrative formats. As you integrate these new patterns into your life, you will notice spontaneous and fluid adjustments.
Procrastination: A Rhythmic Approach will provide you with the skills you need to achieve your life objectives.