Imagination – Activation Levels 1 & 2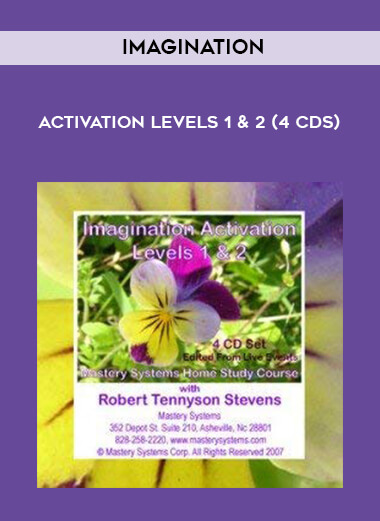 Salepage : Imagination – Activation Levels 1 & 2

Essential for each person committed to transforming life situations into highest choices. Far beyond simply rearranging the "known" options. Learn to truly ACTIVATE your heart's most precious desires (often new to you). How to get present, Current reality's power, The magic of outcome, Moving from A to B and then beyond, Identifying your action steps from your imagined outcomes, Activating imagination with vividness.
You will learn:
How to identify current reality and the power of NOW.
How process toward your goal is consenting to not yet having it.
How to switch from avoiding your feelings to activating your Dreams fulfilled.
How to eliminate self-sabotage by testing your outcome.
Validating techniques for finding your Real Heart's Desire.