iMusic Volume 1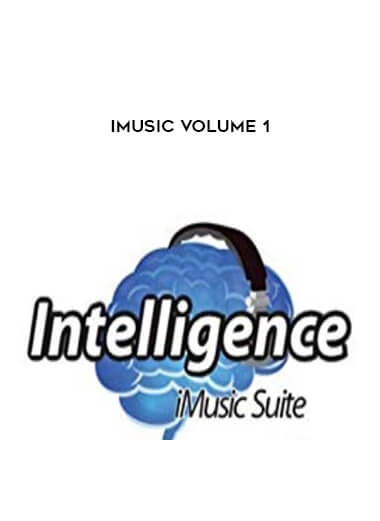 Salepage : iMusic Volume 1

"Can a person become smarter and a more effective learner, reader, memorizer and thinker without putting forth more effort, and if so, how?" With iMusic | Volume One the answer is yes! Scientific research has found that thought leaders, elite scholars and members of the intelligentsia exhibit similar brainwave frequencies and demonstrate distinct brain states as they perform mental tasks. iMusic is your all access pass to this inexplicable high performance state that only the most prominent achievers of our time have come to know. Use this 3 CD set containing over 210 minutes of iMusic while reading, thinking, studying or doing any mental task and experience a 180 degree mental transformation. Become a focused and confidently attentive person with enhanced memory capability, mental absorbency, intellectual stamina, thought power, mental acuity and overall intelligence. The Peak Performance State | Listen to iMusic and within mere minutes your brainwaves will be quickly and effortlessly directed into a high performance frequency, replicating the brain states of elite thinkers and achievers, as documented in scientific trials and testing. A Faster, Smarter, Sharper Mind | iMusic introduces your brain to new high performance states, pulling you out of your comfort zone and propelling you to a higher level of operation. Your brain responds to this increased neurological demand by growing stronger and generating more neural connections, neurotransmitters, dendrites, axons and neurons. The more you use iMusic, the more you'll activate this natural and scientifically documented brain building response… and the higher your intelligence and mental ability will become. With iMusic, the more you use it, the less you need to. iMusic is proven to permanently increase your IQ, mental agility, focus and improved thought processing. You will gain the concentration, thought power, motivation and mental resources to achieve your goals and realize your dreams.
Review
iMusic is an unprecedented psychobiologic and psychoacoustic breakthrough… Millions of people will increase their mental abilities. –Dr. John Petersen, UK
iMusic will get your brain clipping along like a fine Swiss watch. –Michael Chan, Sony Executive
iMusic is for everyone…Everyone can achieve the same stress-free state where the brain works double-time without effort.