Indiginus Generation Electric Guitar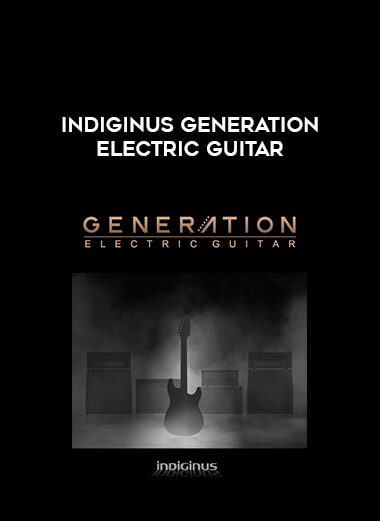 Salepage : Indiginus Generation Electric Guitar
Our goal with Generation was to capture the sound and spirit of an American classic electric guitar. Equally at home in rock, funk, jazz, country, pop, and countless other styles, its versatility has been the secret of its over 60 years of prominence. We sampled all three pickups simultaneously and direct, so all 5 pickup positions (with the two 'in-between' positions) stay in phase as you select them.
Features include:
– Control articulations with key velocity, key switches, or both.
– In Strum Mode, you can choose from preset chords and patterns, edit them, or create your own.
– Includes chord recognition that translates your played chords into guitar chords. Drop tuning to C.
– Auto Harmony
– Articulations include slides, hammer-ons, pull-offs, bends, staccato, mutes, harmonics, and trills.
– Editable effects, including our new custom amp/speaker simulations.
– Recorded direct, so you can bypass all on-board effects and send the output to your own effects plug-ins
– MIDI files of demos included.
Requires Kontakt 5.8.1 or higher. Full Version
IT IS NOT FOR USE IN KONTAKT PLAYER!