Industrial Strength Grip, Grip N Rip and Armored Core 1 & 2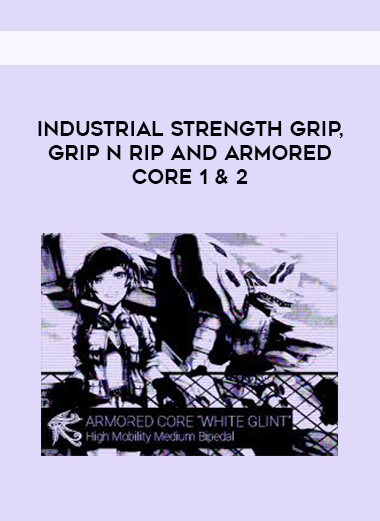 Salepage : Industrial Strength Grip, Grip N Rip and Armored Core 1 & 2
"The Machine" Mike Bruce
Strongman/Motivational Speaker with professional performance experience.
5'10 210#
Parris Island, SC USMC Honor Graduate
Mike is well-known around the world for his incredible strength achievements. Some of his accomplishments include a 1,500# partial rack pull at 202# bodyweight, a seated 300# neck raise, Situps with 400# on his chest for reps, allowing a 5/8 piece of 4ft steel bar to be bent across the front of his throat, and even performing the extremely dangerous Hangmans noose, in which Mike hung himself with a noose to demonstrate his insane neck strength.
While these feats of strength have earned Mike the well named nickname "The Machine," he is also known for his personality. Many in the business regard The Machine as a gentleman who constantly attempts to serve people while being humble.
The Machine, a former United States Marine, still clings to the concepts of Honor, Commitment, and Courage that he learnt in the Corps and applies them in his daily life.
Among his other accomplishments are:
Two-time New England grappling champion
Connecticut State Judo Champion
State Shootfighting Champion of Virginia Beach (Pro)
Shootfighting Champion of the East Coast (amateur)
Western Massachusetts Submission Wrestling Champion (Pro)
Champion of Sampalis Kickboxing (amateur)
2005 Gilletts Mixed Martial Arts Full Instructor
Mike has spoken in front of thousands of people across the country about the importance of staying drug-free and the benefits of incorporating Physical Culture into your daily life. In his spare time, he has written several ebooks and produced DVDs that are sold all over the world.
Mike lives in Kentucky with his wife and dogs and runs his own gym, The Machine Shop Gym LLC.
Core Armored:
Learn How to Strengthen Your Abdominals for MMMA, Strongman Feats, and General Conditioning!
"The Machine" Mike Bruce demonstrates how he achieved his steel abs.
This former grappling, Judo, Ju-Jitsu, Shootfighting, and Kickboxing Champion walks you through this "raw with the Machine" DVD step by step.
Topics covered include:
-Reps and Sets
-Rep rate
-Surprising your abs
-How does what work?
-Various leg raise variants
-Why should you raise your legs straight up?
-Why you should keep your head held high
-Knee-ups
-How to do a Jack-Knife
-and more…
TNT (Total Neck Training)
Mike "The Machine" Bruce explains how he built his 20″ neck at 203 pounds while remaining drug-free for life in this old school training DVD. The former fighter, now a strongman and motivational speaker, will walk you through the process of HOW-YOU-CAN-DO-THE-SAME. Imagine having traps so strong that you can rip off a set of rack shrugs for 500-pound reps!
Mike is known as the World's Strongest Neck in strongman circles. He can do 300 pound seated neck raises with a head harness, swing around a 200 pound man with his head (neck strength), and have 5/8″ steel bars and large horseshoes bent across his throat!
How did he get so powerful? As the Machine explains, watch, listen, and learn.
Among the topics covered are:
When Should You Increase Your Weight?
How Often Should You Train Your Neck?
How to Relax Tight Muscles
Muscle Shocking Techniques
Variations on Neck Curls and Lifts
Shockers in Seated Traps
How To Use A Head Harness Correctly
Lifting with a Head Harness
Variations on the Barbell Shrug
Variations on the Dumbbell Shrug
Why Should You Use the Machine-Altered Method?
Cheats and Partial Shrugs for Power Gripping and Hand Placement
When Should Straps Be Used?
Rows that are upright Variations on the Machine Style Upright Row
Pulls from the Rack
"I'm Not Sures" and More!
Glass, Adam
My name is Adam Glass, and I will teach you how to build an unbreakable grip. I hold 13 world records in grip strength and have some of the world's strongest hands. As a strongman performer, I've demolished metal spikes, ripped thousands of decks of cards, and scrolled miles of steel bars and horseshoes. I have made the impossible a reality by pushing my body past its perceived limit in the modern world.
I've trained thousands of people to develop stronger, healthier hands over the years, including bodybuilders, powerlifters, weightlifters, MMA fighters, rock climbers, hockey players, and musicians. Every time I tell someone about the missing link of grip strength, his or her performance improves. What does this imply? It means I can assist YOU in realizing your full potential!
1st Industrial Strength Grip:
Over 30 grip exercises to target any areas you may be overlooking.
The emphasis is on grip training with minimal equipment.
How to develop stronger hands with the least amount of effort
How to Work Grip Training Into Your Regular Workouts – We're not talking about devoting a significant amount of time to specific grip training. A bonus feature included with the DVD. I have no idea what it is, and he refuses to tell me. (Yes, I inquired.) What I am certain of is that Mr. Gla