InfiniteSkills – How To Use WordPress for E-Commerce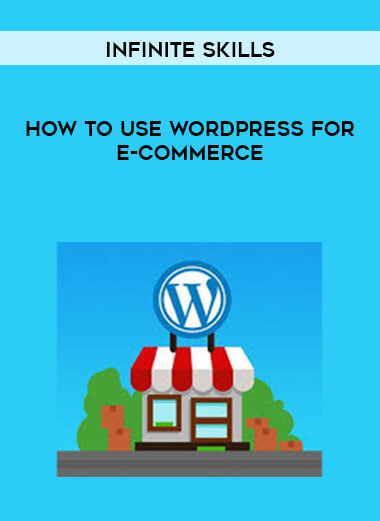 Salepage : InfiniteSkills – How To Use WordPress for E-Commerce

Expert author George Plumley shows you how to expand the WordPress blogging platform to develop an E-Commerce website by adding plugins and modifying your WordPress installation in this WordPress for E-Commerce training course. This course is intended for students who are already familiar with the principles of WordPress.
E-commerce has traditionally been considered a geek's world, needing intricate programming and a thorough grasp of website construction techniques. As WordPress has grown in popularity as a platform capable of more than just blogging, there has been an increase in the number of plugins and tactics for using WP as a comprehensive front to back E-Commerce website solution. George guides you through the installation and deployment of some of the most popular E-Commerce plugins for your WordPress website. He discusses how to accept payments, compute taxes and shipping, provide digital and physical things, and much more.
By the end of this video lesson, you will have a thorough grasp of numerous WordPress plugins for E-Commerce and will be able to make an informed decision about which would work best for you. You will know how to install and setup your chosen plugin and will be ready to start selling your items to the rest of the world. Working files are provided so that you may follow along with the author throughout this video-based training session.