InnerTalk – Overcoming Shyness Subliminal Recording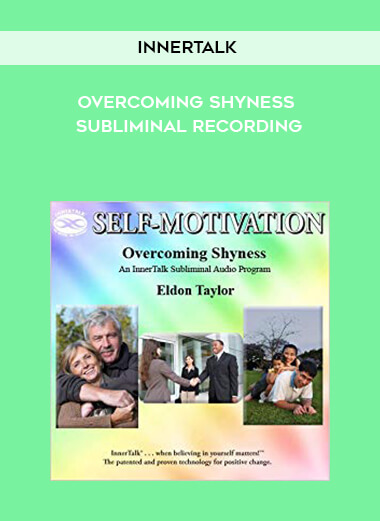 Salepage : InnerTalk – Overcoming Shyness Subliminal Recording

Whole Brain InnerTalk is a patented technology that has been independently researched and demonstrated to be effective. All positive messages are delivered to the subconscious mind using special shadowing techniques. These positive affirmation replace old, negative, self-limiting self-talk, and therefore enables you to find success in whichever area you choose. All programs come with a complete list of the affirmations.
Is your fear of people holding you back from meaningful relationships and success opportunities. Help yourself be your personal best and exude confidence with members of both sexes.
Sample Affirmations
"I am comfortable around people. I am calm during introductions," etc
About the Author:
Eldon Taylor is an award winning, New York Times best selling author of over 300 books, and audio and video programs. He is the inventor of the patented InnerTalk technology and the founder and President of Progressive Awareness. His books and audio/video materials have been translated into more than a dozen languages and have sold millions worldwide. Eldon is the host of the popular radio show, Provocative Enlightenment.
Note: Our programs are for educational and spiritual purposes only. No therapeutic claims of any kind are made regarding these recordings.