InnerTalk – Overcoming Shyness Subliminal Recording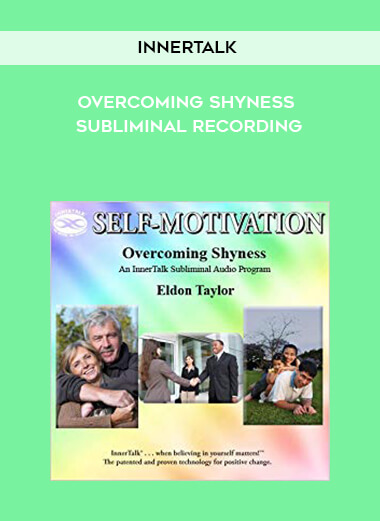 Salepage : InnerTalk – Overcoming Shyness Subliminal Recording

Whole Brain InnerTalk is a proprietary method that has been independently investigated and proven to work. Special shadowing techniques are used to transmit all good signals to the subconscious mind. These positive affirmations replace outdated, negative, self-limiting self-talk, allowing you to achieve success in whatever field you choose. All programs provide a comprehensive list of affirmations.
Is your fear of people keeping you from meaningful connections and possibilities for success? Help yourself to be your best self and radiate confidence with people of both sexes.
Affirmations Examples
"I am at ease in social situations. During introductions, I maintain my cool "etc
Eldon Taylor is the award-winning and New York Times best-selling author of over 300 books, audio and video programs. He is the creator and President of Progressive Awareness, as well as the developer of the proprietary InnerTalk technology. His books and audio/video materials have been translated into over a dozen languages and sold millions of copies throughout the world. Eldon is the prominent radio host of Provocative Enlightenment.
Please keep in mind that our programs are solely for educational and spiritual objectives. There are no therapeutic claims made about these recordings.