International Living – 2012 Ultimate Event Conference-At-Home Kit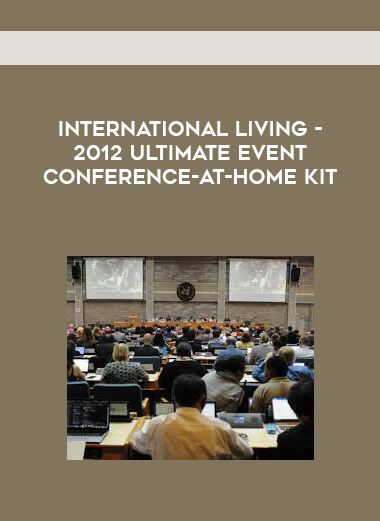 Salepage : International Living – 2012 Ultimate Event Conference-At-Home Kit

Dear Living International Reader,
What if your retirement looked anything like this…
"We're in a hammock together." The sun is shining brilliantly overhead, there's a pleasant breeze, and I can hear the sounds of a carnival in the distance. Our yard is lush and full of hibiscus and ginger plants in blossom. Our fountain gurgles, and the banana leaves sway above us…"
Only a few months ago, this New Orleans couple was buried behind a pile of past-due debts. "We were slowly drowning," Rebecca T. says. She and her spouse are now free of the 50-hour work weeks…and the fear. They rented a property for $450 per month in a good-value colonial city abroad. This offered them the freedom they needed to seek for their own apartment. After a few weeks, they discovered it: a "magnificent mansion" for only $150,000, which they converted into a B&B that offers them with both activity and money…
And they're just one of tens of thousands of people who, confronted with an uncertain (or downright dreadful) lifestyle at home, have relocated abroad.
"We were pampered by the sunny temperature and gorgeous beaches while living in California," Patricia F. explains. "Retirement would—or should have given us more time to appreciate all of things." Despite this, we had no realistic possibility of retiring near a beach in California."