IRVA 2001 – Remote Viewing Conference 2001 6 Parts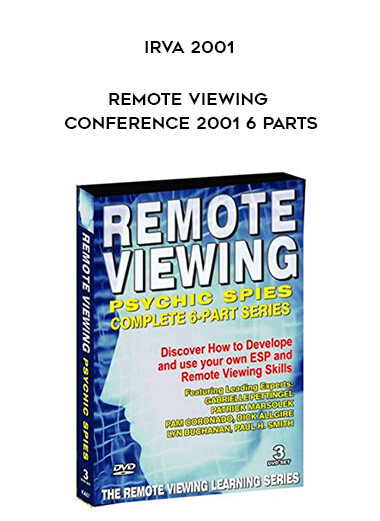 Salepage : IRVA 2001 – Remote Viewing Conference 2001 6 Parts

IRVA Conference Videos Now Available To Members On-Line!
The IRVA conference speaker videos from the years 2000-2010 are now available on-line for IRVA members to view free of charge and at their leisure. All you need to do is log-in to your member account, and select one of the conference links below!
The Remote Viewing Conference was conceived to be an event that seeks to accomplish the following goals:
To provide a stimulating environment for education, understanding, and expanded awareness in the rapidly growing remote viewing community.
To bring together a wide range of remote viewing practitioners, trainers, and researchers to share their experiences and knowledge in a friendly and supportive group setting.
To foster cooperation, expand friendships, and facilitate intellectual cross-pollination among those wishing to help expand the boundaries of human consciousness.
To provide an accurate and responsible picture of remote viewing history and state-of-the-art.