IRVA 2001 – Remote Viewing Conference 2001 6 Parts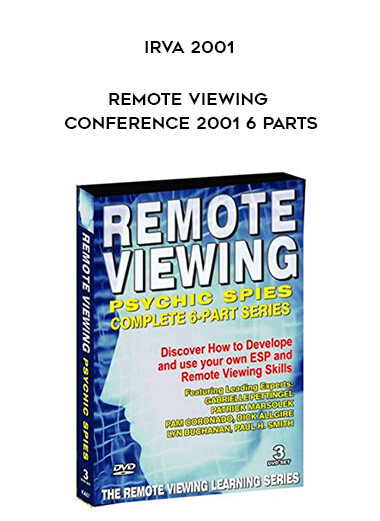 Salepage : IRVA 2001 – Remote Viewing Conference 2001 6 Parts

Members may now watch IRVA Conference videos online!
The IRVA conference speaker videos from 2000 to 2010 are now accessible online for IRVA members to watch at their leisure. Simply log in to your member account and click on one of the conference links below!
The Remote Viewing Conference was planned as an event with the following objectives:
To create a dynamic atmosphere for remote watching education, comprehension, and increased awareness in the constantly developing community.
Bringing together a diverse collection of remote watching practitioners, trainers, and academics to share their experiences and expertise in a welcoming and supportive environment.
To encourage collaboration, friendship, and intellectual cross-pollination among people who want to assist broaden the bounds of human awareness.
To present an accurate and responsible overview of remote viewing history and technology.